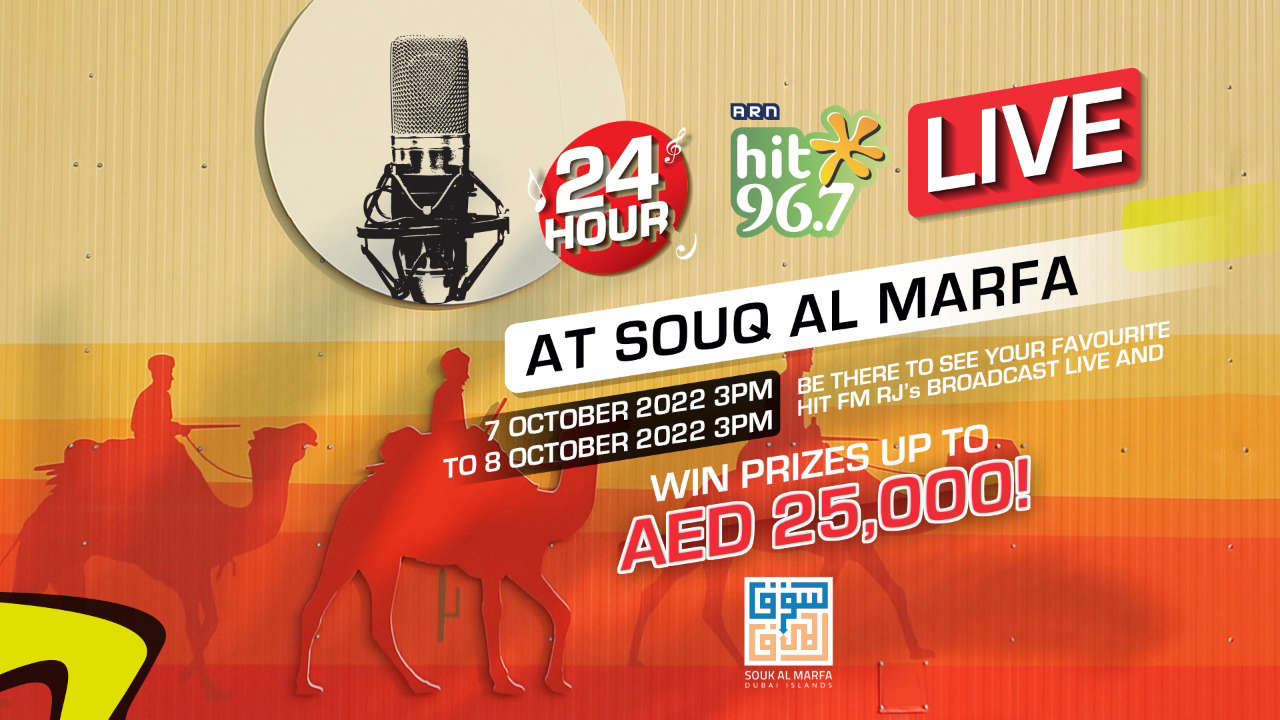 HIT FM is broadcasting Live for 24 Hours non-stop at Souk Al Marfa!
We are back with 24hours HIT FM live broadcasting from Souq Al Marfa. On Oct 7th let's celebrate the first anniversary of Souq Al Marfa with HIT FM RJs & 24 hours of HIT FM live!!
Selected 24 listeners get a chance to be a part of the broadcast. Also win prizes worth AED 25,000!!!!!
Join the 24 Hour HIT FM Live to celebrate the 1st Anniversary of Souk Al Marfa!!!
Event Day: 7th October – 8th October 2022
Time: 3pm – 3pm