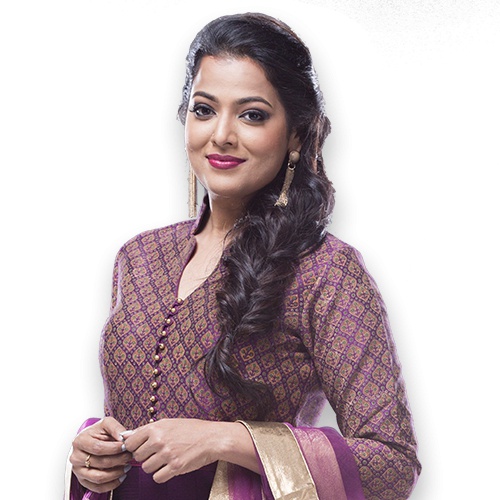 The lifestyle show with Maya. She not only plays you catchy numbers but she also brings you the hip and happening things from around town. Tips of beauty and lifestyle, cookery and recipes and interviews are on her plate as well which she serves with lots of prizes and gossip from around the world.
KNOW MORE ABOUT MAYA
Name: Maya Kartha
Shows: Life With Hit
College went to: Women's College, & PG in Psychology from Dept of Psychology, Kerala University, Kariavattom
School: Arya CentralSchool, Kendriya Vidyalaya -Pangode
Place: Cherthala
Fav Movie: Limitless, Django Unchained, Kireedom, Moonampakkam, Rangeela….and so many more!!!
Fav Song: Kahi Door Jab din dhal Jaye (Anand), Do lafson ki hai (The great gambler), Thozhuthu Madangum (Aksharangal), All of Salil Chowdhary, RD-SD Burman songs.
Fav actor/actress: Mohanlal, Indrajith, Sumalatha, Shabana Azmi, Shobhana
Fav Destination: Italy, London, And anywhere there is snow!!
Fav Food: Steaks & grills. However I'm never picky about food, I love to try out different cuisines
Achievements: Conferred with Excellence Award in being one of the most influential media persons, Conferred with the "Voice of the Year" title in Radio Awards
Dreams: To tour the world
Passion: Music, Reading, Spending time with my pet cat!
LIFE WITH HIT - PODCASTS