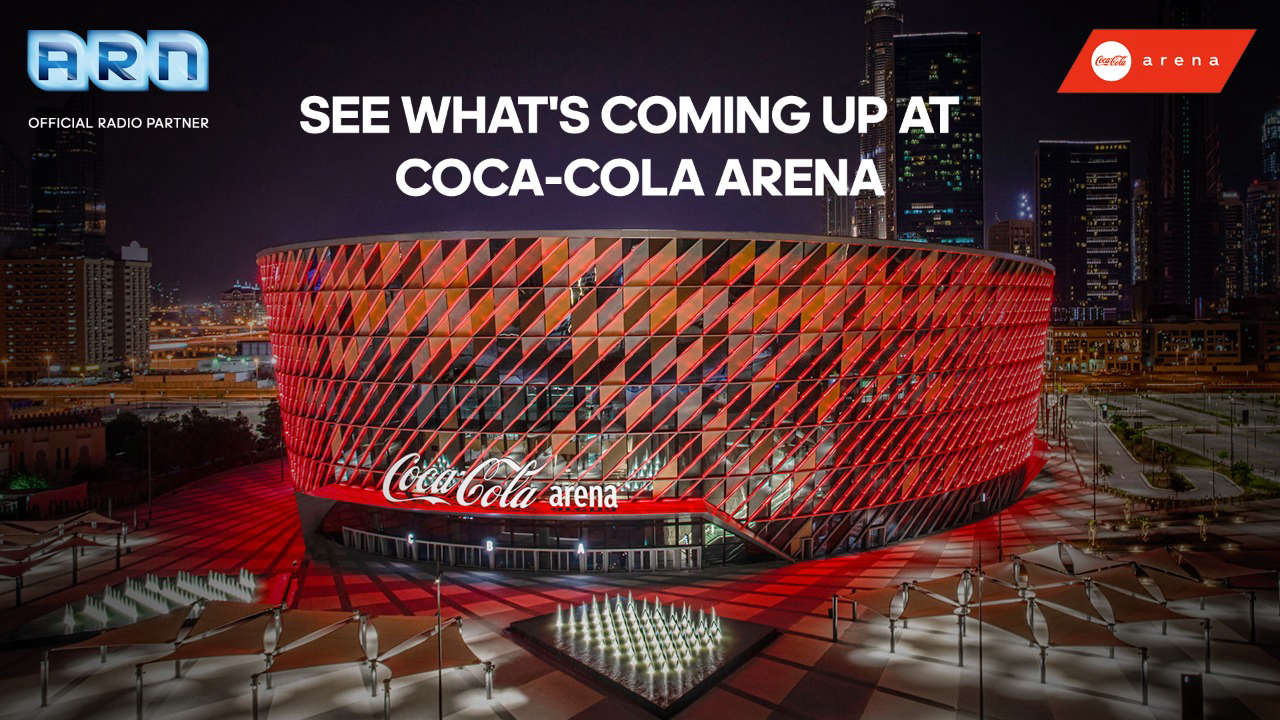 ARN is proud to be supporting all Coca-Cola Arena events.

ARN is the official radio partner of Coca-Cola Arena and is committed to working closely with ASM Global and all third-party promoters.

The Coca-Cola Arena opened in June 2019 and revolutionised the live entertainment industry in the UAE and throughout the Middle East. Capable of hosting live shows 365 days a year, the fully air-conditioned arena establishes Dubai as a major destination on the global events circuit.

Coca-Cola Arena's unique automated seating design means it can be adapted to international and local events of all sizes, from international touring artists, sporting tournaments, e-gaming, comedy and live theatre and musical performances, to conferences, gala dinners, AGMs and weddings.

Located in the heart of City Walk, Dubai's lifestyle destination, Coca-Cola Arena is a 15-minute drive from Dubai International Airport and a 5-minute walk from the closest Dubai Metro Station. One of the region's largest multipurpose indoor arena, Coca-Cola Arena is an asset of Dubai Holdings Entertainment's portfolio and is proudly managed by ASM Global.

Your Idols. Live here.
Follow Coca-Cola Arena on Instagram, Facebook, Twitter, YouTube, TikTok and LinkedIn.