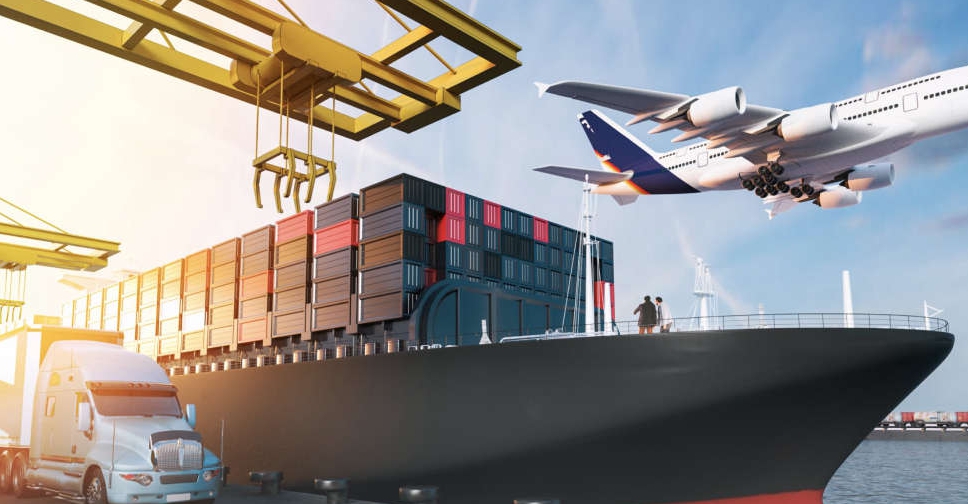 The emirate of Abu Dhabi recorded AED 124 billion in non-oil foreign trade in the first-half of 2022.
That's a 12 per cent increase from the same period in 2021.
According to Abu Dhabi Customs, exports during the first six months of this year increased by 26 per cent to reach AED 49.5 billion, while re-export activities registered a 6 per cent growth (AED 23.4 billion).
Precious metals and gemstones trading between January and June 2022 grew by 40 per cent, audiovisual equipment by 23 per cent, and normal metals by 22 per cent.
The Kingdom of Saudi Arabia accounted for the highest share of trade during the six-month period (AED 28.6 billion) with a growth rate of 3 per cent.
Trade also grew significantly with Switzerland (AED 9.5 billion), which is a 260 per cent increase, followed by USA (21 per cent), Kuwait (13 per cent), and China (nine per cent).
.@AbuDhabiCustoms has recorded AED124 billion in non-oil trade #inAbuDhabi during the first half of 2022 – a 12 per cent increase from the same period in 2021. It also recorded 26 per cent growth in exports to nearly AED49.5 billion. pic.twitter.com/v5SFqoqNmE

— مكتب أبوظبي الإعلامي (@ADMediaOffice) August 12, 2022
Precious metals and gemstones trading during the period grew by 40 per cent, audiovisual equipment by 23 per cent, and normal metals by 22 per cent. Trade also grew significantly with Switzerland (260 per cent), USA (21 per cent), Kuwait (13 per cent), and China (nine per cent). pic.twitter.com/Bwlbz4CTfs

— مكتب أبوظبي الإعلامي (@ADMediaOffice) August 12, 2022