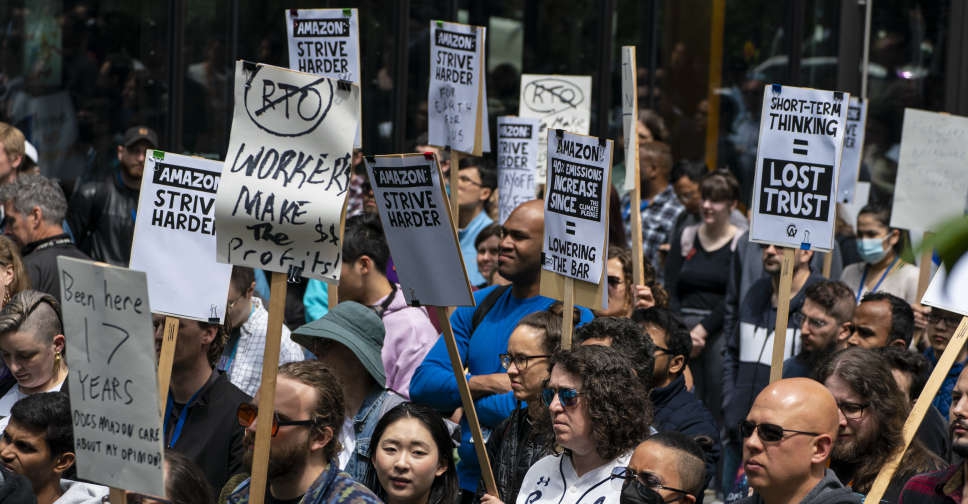 AFP
Hundreds of Amazon employees staged a walkout at the company's Seattle headquarters, citing concerns over the company's climate issues and return-to-office requirements.
The protest, organised by Amazon Employees for Climate Justice (AECJ), saw a significant turnout, with both physical and virtual participation.
Early on Wednesday, organisers announced that over 1,900 employees worldwide had pledged to join the walkout, which commenced at noon local time. While around 900 workers protested in person in Seattle, others expressed their solidarity virtually.
According to CNN, the organisers claimed that more than 1,000 corporate employees ultimately took part in the event. However, Amazon disputed this figure, estimating that approximately 300 individuals participated.
The AECJ hailed the walkout as a success, highlighting their concerns regarding Amazon's climate pledge. The protesters argue that the company has fallen short in meeting its environmental commitments, particularly with regard to plastic waste and the use of fossil fuels to power its global shipping operations. Additionally, they voiced opposition to Amazon's recently implemented policy mandating employees to return to the office three days a week, overturning the previous practice where team leaders had the authority to decide on work locations.
Responding to the demonstration, Amazon issued a statement affirming its support for workers expressing their opinions.