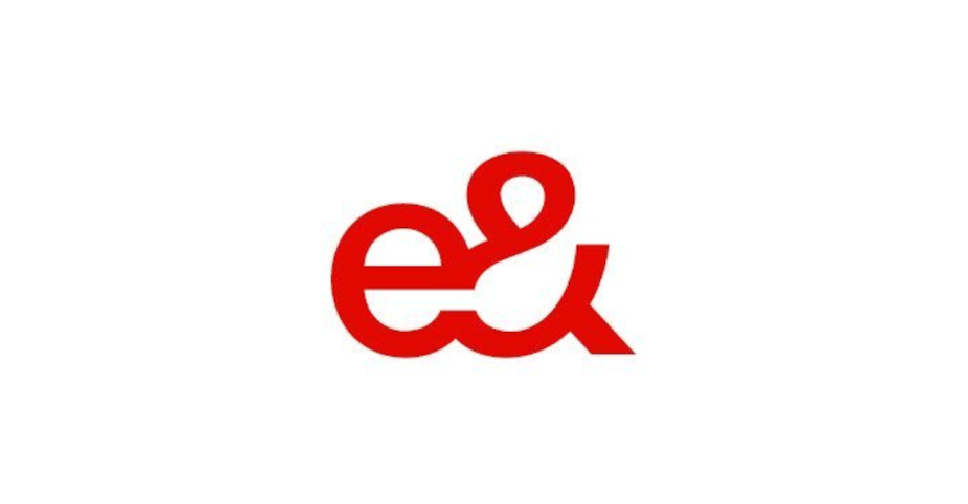 e& (formerly known as Etisalat Group) has announced consolidated net profits of AED 4.9 billion, a year-over-year increase of 2.5 per cent, its financial results for H1 2022 show.
e&'s consolidated revenues reached AED 26.3 billion, while at constant exchange rates, revenue increased by 3.8 percent. Consolidated EBITDA remained steady in reporting currency at AED 13.4 billion, while increased by 4.1 per cent in constant currency, resulting in an EBITDA margin of 51 per cent.
The number of etisalat by e& subscribers in the UAE reached 13.3 million in H1 2022, representing an increase of 10 per cent over the same period last year, while aggregate group subscribers reached 160 million, a 2.5 per cent increase.
The Board approved interim dividend of 40 fils per share for H1 2022.
Commenting on the H1 2022 results, Jassem Mohamed Obaid Bu Ataba Alzaabi, Chairman of e&, said, ''our financial performance reinforces e&'s success story and its strong standing, tackling the challenges and rising to every opportunity to execute our ambitious plans we embarked on earlier this year and set the momentum for the remainder of 2022. We have embraced digitisation, with a continuous innovation ethos to charter our course into a more holistic digital transformation for our communities and societies.
Hatem Dowidar, Group CEO of e&, said, "e&'s financial results for the first half of this year are an outcome of our earnest endeavours to drive growth and enhance efficiencies, with a strong commitment to key strategic priorities to enable a better digital future and drive innovation.
Our telecoms business has been the growth engine behind our company and its transformation into a techco. This has helped solidify our leadership across our geographic footprint, as well as grow adjacencies organically and through acquisitions,'' he added.