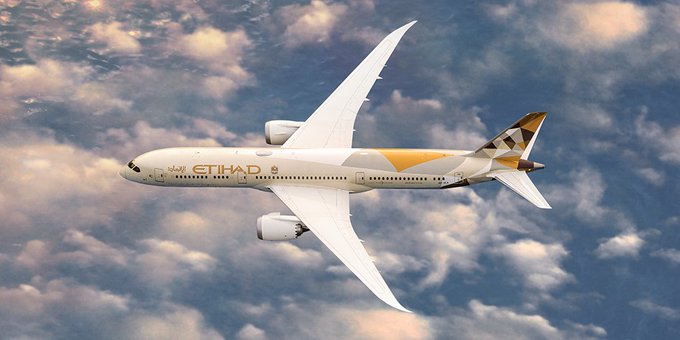 Supplied
Etihad Airways' first passenger flight from Abu Dhabi has landed at Ben Gurion International Airport in Israel.
It marks the start of the UAE carrier's regular flight service between the UAE capital and Tel Aviv.
The Etihad Airways EY598 took to the skies at 10:05 am (UAE time) and landed at Ben Gurion Airport at 12:30 pm (Israel time) to a traditional water cannon salute.
A welcome reception followed, with speeches given by the UAE's Ambassador to Israel, Etihad's Group CEO, and Shmuel Zakay, CEO, Ben Gurion International Airport.
"Today is a hugely significant moment in Etihad's history, as we operate our first scheduled commercial flight into Tel Aviv," said Tony Douglas, Group Chief Executive Officer, Etihad Aviation Group.
"Last year, we witnessed the UAE and Israel make history when signing the Abraham Accords, and we are tremendously excited about the opportunities this poses to Etihad, and our home Abu Dhabi."
The national carrier will initially offer two weekly flights between Abu Dhabi and Tel Aviv.
Earlier, Israel was added to the capital's 'green list', granting visitors quarantine-free travel upon arriving.
Etihad and the national carrier of Israel, EL AL, are also continuing preparations for wide-ranging cooperation. The partners signed a Memorandum of Understanding in November 2020 covering codeshare on operations, a frequent flyer tie-up and cooperation in cargo, training and maintenance services.