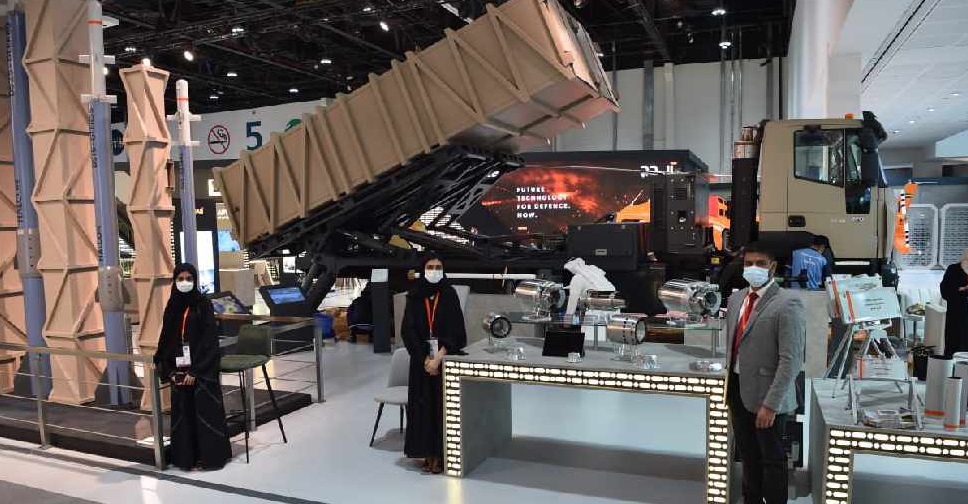 @IDEX_UAE/ Twitter
The UAE Armed Forces have signed deals totalling AED 17.91 billion during the first three days of the International Defence Exhibition (IDEX) and the Naval Defence Exhibition (NAVDEX).
Twelve new contracts worth more than AED 5.5 billion were awarded on day 3 on Tuesday.
"The total amount of deals signed with international parties amounted to AED 1.164 billion, which is 21 per cent of the total deal value for today, and AED 4.425 billion of deals were agreed with UAE companies, which is 79 per cent of today's total deal value," said Staff Brigadier-General Mohammed Al Hassani, Official Spokesperson of the IDEX and NAVDEX exhibitions.
He added that six contracts were awarded to international companies, and six agreements were finalised with UAE-based firms.
The third day of #IDEX and #NAVDEX 2021 has seen 12 new deals, worth AED 5.589 billion, with local and international companies. The cumulative value of deals signed at IDEX and NAVDEX 2021 is now AED 17.913 billion.@ADNECGroup pic.twitter.com/WC2AJdye6Q

— IDEX (@IDEX_UAE) February 23, 2021