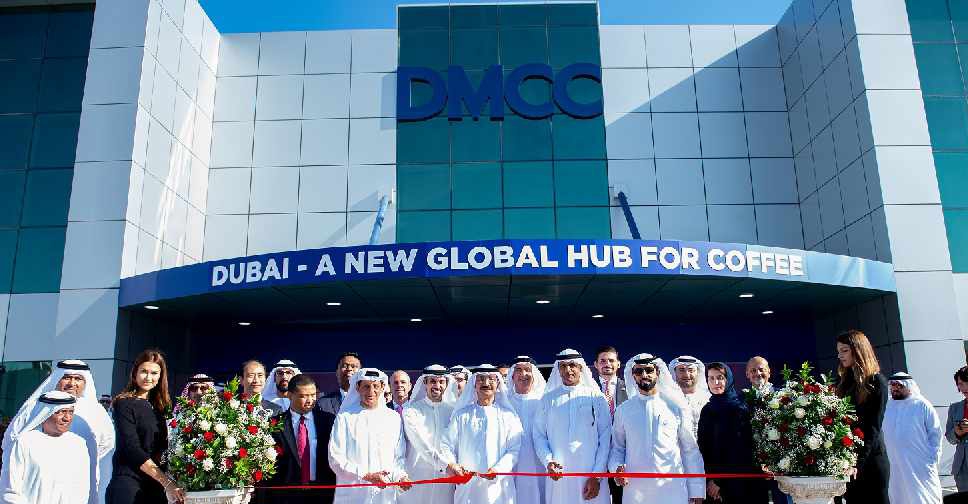 DMCC, the world's flagship Free Zone on commodities trade and enterprise, inaugurated the DMCC Coffee Centre on Monday during Gulfood.
The state-of-the-art 7,500m² temperature-controlled facility is the first of its kind in the Middle East.
Projected to handle up to 20,000 tonnes of green coffee bean annually – with an estimated annual trade value of around AED 367 million – the Centre is set to attract new trade flows to Dubai and boost the national economy.
From crop to cup, the Centre offers cost-effective logistical support and services that connect producers to buyers. Core services include warehousing, logistics, green coffee cleaning, contract roasting and packing, as well as more specialised offerings for re-bagging of green coffee, sample evaluation and training.
"Today represents a significant milestone, and one that places Dubai firmly at the heart of the global coffee trade. First conceptualised in 2016, it is promising to see our vision to serve the market in an entirely different way become a reality," said Ahmed Bin Sulayem, Executive Chairman, DMCC.
Dubai's strategic geographic location offers connectivity between the fast-growing and high-value consumer markets in the Middle East and Europe, to some of the world's major coffee producing nations such as Ethiopia, India, Indonesia, Uganda and Vietnam.
The Centre houses a coffee quality laboratory, cupping labs and a Specialty Coffee Association (SCA) Premier Training Campus, in addition to a range of commercial office space.
Operational since November 2018, the Centre is set to become the preferred hub for speciality coffee buyers, traders, roasters and producers.