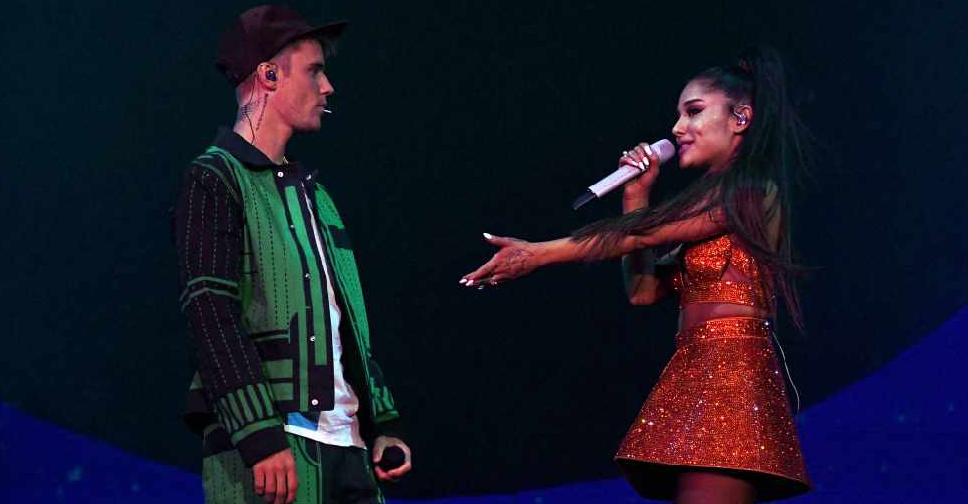 GettyImages
Ariana Grande has defended Justin Bieber's choice to sing with a backing track at Coachella festival.
The singer thrilled fans when she brought the Sorry singer on stage for her recent set at Coachella Valley Music and Arts Festival, but soon the focus shifted to his lip-syncing.
In a series of tweets, Ariana explained that their decision to perform together was not planned, which caused Justin to rely on the backtrack.
In his original post, Justin spoke of how "awesome" it felt to be back on stage after so long, but later, hit back at E! News host, Morgan Stewart, for mocking him for his decision to lip-sync.
"Imagine if you spent even half the time you spend laughing at other peoples expense actually building people up and encouraging people," he wrote.