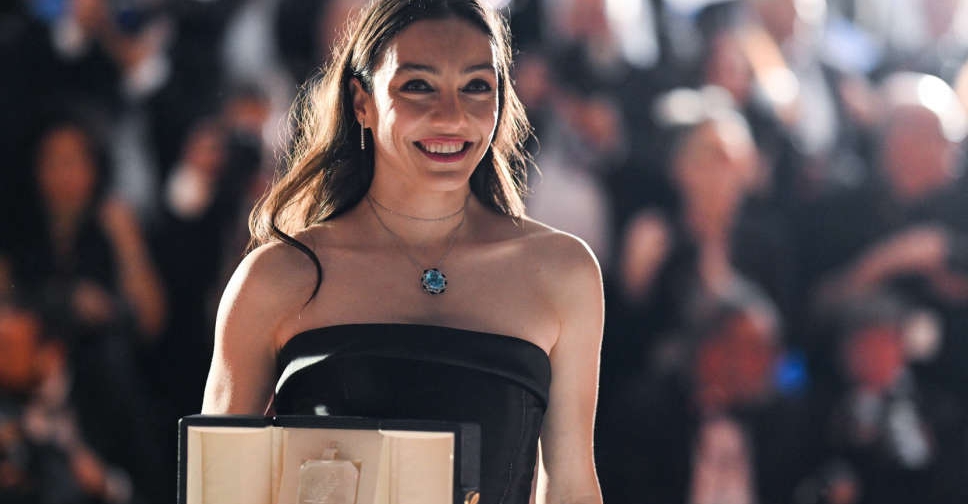 AFP
Merve Dizdar, best actress winner at the Cannes Film Festival, returned to Turkey on Sunday and was met both by cheering fans and sharp criticism, highlighting the extreme polarisation in the country.
Dizdar, who delivered an emotional speech on the struggle of women in Turkey upon receiving her prize in Cannes on Saturday, landed in Istanbul in time to cast her vote in the runoff presidential election pitting President Tayyip Erdogan against opposition leader Kemal Kilicdaroglu.
Erdogan has claimed victory in the election, a win that would steer his increasingly authoritarian rule into a third decade.
"I am overwhelmed with the support I see here," Dizdar told Reuters after casting her vote at an Istanbul school. "I am very happy to bring such an award to my country," she said, as fans sought to take selfies and offered her flowers. "I am so happy to share this with all my sisters."
Dizdar was awarded the best actress prize for her role in About Dry Grasses as a teacher in a remote village.
In her Cannes speech, Dizdar said that she didn't need to rehearse for the teacher's role because she has known how such women feel "by heart since the day I was born".
The speech elicited disparaging reactions from Erdogan allies and Turkish officials.
Ibrahim Uslu, the deputy chairman of Turkey's Supreme Radio and Television Board, the television watchdog, accused Dizdar of undermining Turkey.
"You shall first learn to respect your own country, Merve Dizdar," Uslu said on Twitter. "Only after doing that may you start expecting some appreciation for the award you received."
The Turkish actress was unapologetic. "The country where I was born, the women here, we all have a struggle, it is present here and all over the world. We know how hard it is to be a woman and I made a speech about it," she told Reuters.