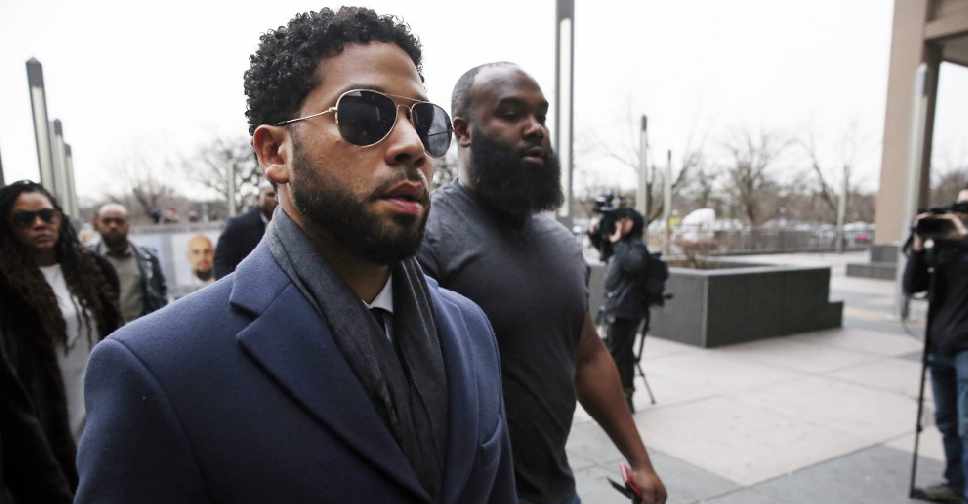 NUCCIO DINUZZO / GETTY IMAGES NORTH AMERICA / AFP
The city of Chicago sued Jussie Smollett for more than $130,000 (AED 477,464) to recover the costs of investigating a racist attack.
The 'Empire' actor has been accused of orchestrating the January 29 assault as a publicity stunt.
In March, the Cook County prosecutors had dropped all criminal charges on the 36-year-old citing his two days of community service and agreement to forfeit his $10,000 bond to the city.