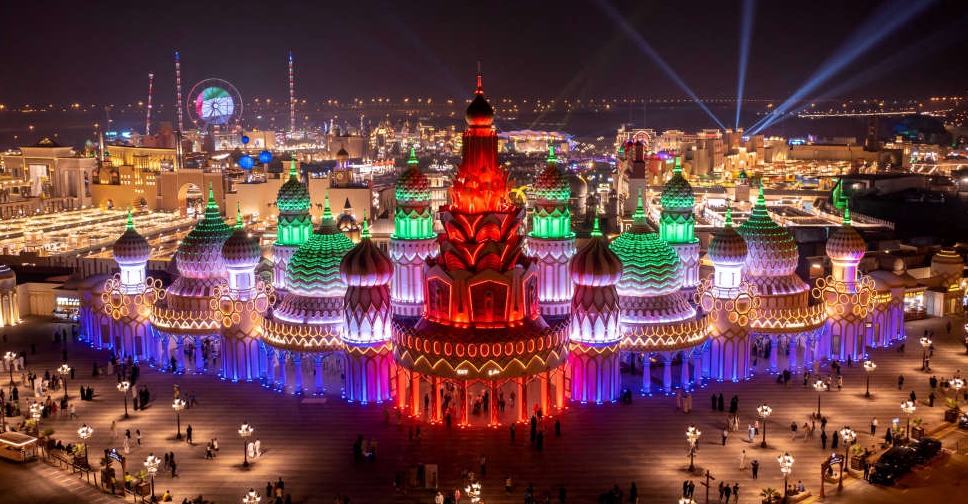 Global Village has lined up spectacular musical performances, entertainment and themed activities for the 51st UAE National Day celebrations.
The four-day celebrations will run from December 1, under the theme 'Brighter Together'.
Guests will be able to enjoy a special orchestra made up of 33 talented musicians who will perform a selection of traditional songs on the main stage, including the national anthem Ishy Bilady.
A violinist and harpist will also perform a selection of popular Emirati songs. Alongside these performances, the main stage will host a range of cultural shows from the 27 pavilions represented at Global Village.
The multicultural family destination will be adorned in the colours of the UAE flag, Celebration Walk's arches will be decorated with the verses of the national anthem and the main entrance gates and the Carnaval lit up with a special National Day light display.
Each evening at 9:00 pm a spectacular fireworks display will also light up the skies with the colours of the UAE flag.
"Our National Day line-up is designed to celebrate our country and all that it has to offer. From the musical extravaganzas and firework spectaculars, we are looking forward to delivering great experiences as we collectively aspire to a more wonderful world," said Muhannad Ishaq, Senior Manager, Guest Relations at Global Village.
Visitors can also pick up National Day memorabilia from the UAE, Al Sana'a and Khalifa Foundation pavilions as well as dine at the traditional food outlets across the venue.