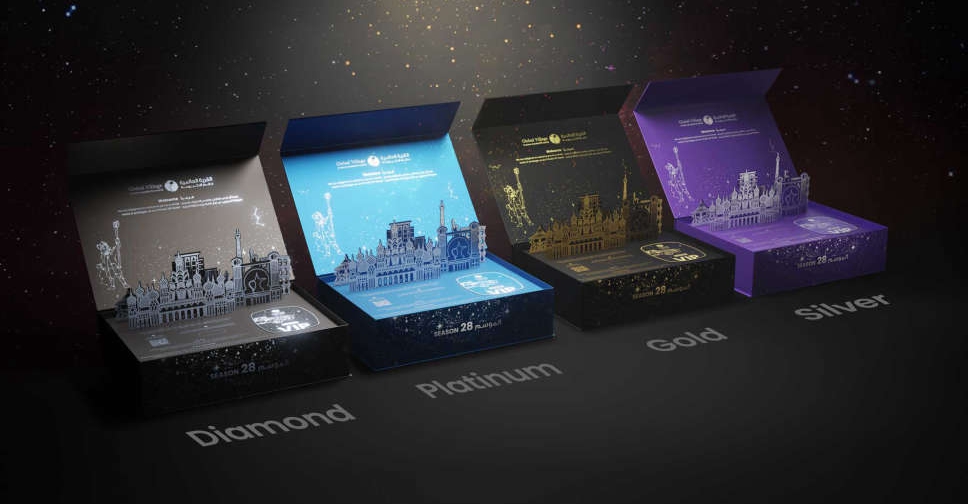 Supplied
Global Village has announced that the pre-booking for its Season 28 VIP Packs will commence this Saturday, September 23.
A limited number of packs will be available for reservation from 10:00 am before the official sale launches on September 30.
Bookings will be made exclusively online through the Virgin Megastore Tickets website.
The pre-booking of the VIP packs gives loyal visitors the chance to make their purchase on September 29, 24-hours ahead of the public sale.
Guests can choose between Diamond, Platinum, Gold or Silver packs. All packs will include VIP entry tickets, VIP parking privileges and VIP Wonder Passes that can be used in multiple attractions, including Ripley's Believe it or Not!, the Cyber City Stunt Show and Carnaval.
To celebrate Season 28, Global Village has an extraordinary surprise hidden in one of the packs.
One lucky VIP pack holder will receive a cheque worth AED 28,000 meant to commemorate the 28th Season of the region's most visited family destination.
Additionally, in the spirit of The Year of Sustainability, all VIP Packs will include seeds of change, which guests are encouraged to plant across the UAE.
This season, 30 Diamond VIP Packs will be available to buy for AED 7,000 and Platinum Packs can be purchased for AED 2,950.
The Gold Pack will cost AED 2,250 and Silver Packs will be priced at AED 1,750. Clients with a valid Emirates ID and who are 18 years or older are eligible to purchase VIP packs, with further terms and conditions in effect.
Global Village re-opens its gates on October 18 with further announcements to follow in the coming weeks.