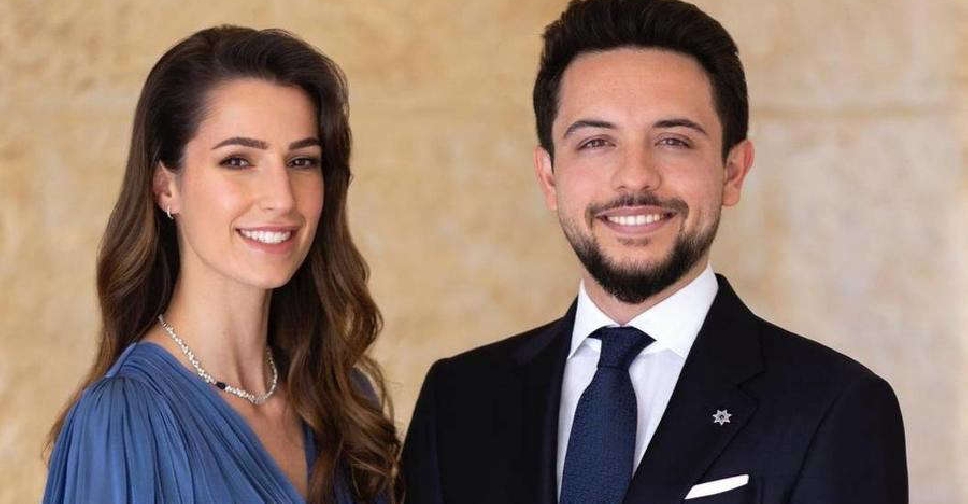 Jordan Press Agency
The heir to Jordan's throne will marry amid much fanfare on Thursday, in a glittering ceremony that the country's leaders hope will reinforce local and global alliances.
The 28-year-old Prince Hussein, named as heir by his father King Abdullah in 2009, will tie the knot with Saudi architect Rajwa Al Saif, 29, who hails from a prominent family with links to her country's ruling dynasty.
Jordan has long relied on Western support to shore up its economy, one of the world's biggest per capita recipients of US and European aid, and observers hope the wedding will also bring it closer to the regional powerhouse on its southern border.
Saudi Crown Prince Mohammed bin Salman is expected to attend, Jordanian officials say, and the banquet tables will be studded with European and Asian royalty and senior US figures too, including US First Lady Jill Biden and Britain's Prince and Princess of Wales, William and Kate.
Prince Mohammed last visited Jordan a year ago following years of tensions, also prompting hopes then that warmer ties would unlock more fulsome economic support.
The wedding is also a milestone in Hussein's path towards the monarchy, with officials and insiders saying King Abdullah feels more confident that his country's prized stability will now be cemented.
The King had removed his younger half-brother Hamza as heir-designate in 2004.
KING-IN-WAITING
In recent years, Hussein, a US-educated graduate of Georgetown and a Sandhurst officer, has increasingly taken on the duties of a future king in the country of 11 million, rubbing shoulders with world leaders including US President Joe Biden.
At the Arab League summit in Jeddah last month, he walked alongside his father to greet Crown Prince Mohammad. The three were photographed together. At home, Hussein is regularly seen chairing meetings of government agencies.
In line with the customs of the Hashemite family, who claim descent from the Prophet Mohammed and ruled Mecca for centuries, the public ceremonies will begin as Hussein and his bride tie the knot in Amman's Zahran palace.
Jordanians will get a glimpse of their future king and queen as their convoy takes a 10 km route through the city streets under heavy security.