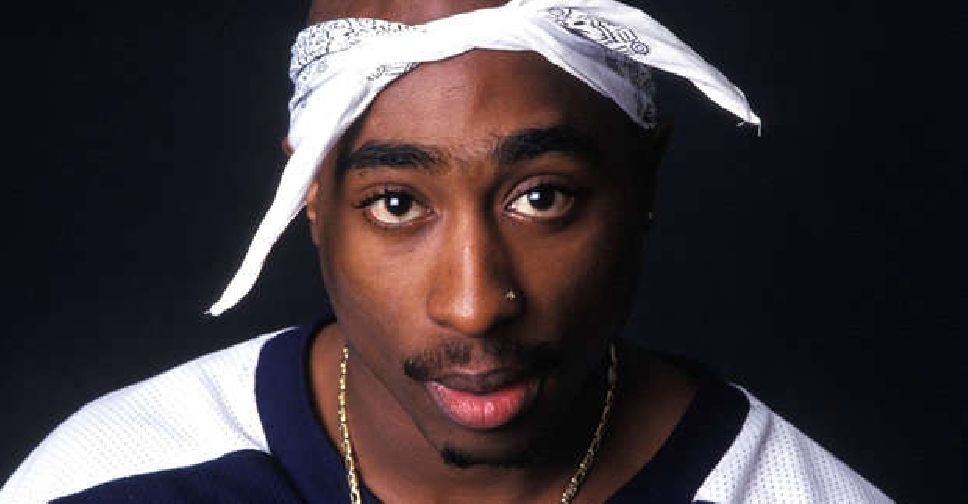 An admitted former street gang leader was arrested on Friday on a charge of murder in the Las Vegas shooting of hip-hop star Tupac Shakur nearly three decades ago, a long-unsolved crime that became a defining moment in the history of rap music.
Duane "Keffe D" Davis, who police said was long suspected and began implicating himself in a series of public statements in recent years, was taken into custody outside his home a day after a grand jury in Clark County, Nevada, returned an indictment against him.
The indictment was presented during a brief hearing on Friday to a judge who ordered Davis, 60, to remain jailed without bond until an initial court appearance set for next Wednesday.
Davis was charged with one count of murder with a deadly weapon for his alleged role in leading a group of men to kill Shakur in a 1996 drive-by shooting near the Las Vegas strip.
Authorities described Davis as the "shot caller" of a hurried plot to avenge the beating of his nephew, Orlando Anderson, inside the MGM Grand Garden Arena by Shakur and members of his entourage on the night of September 7, 1996, not long before the shooting.
Davis "orchestrated the plan that was carried out to commit this crime," Metropolitan Police Department Lieutenant Jason Johansson said at a news conference.
It was not immediately clear whether Davis had secured legal representation.
Police showed hotel security footage of several men kicking and punching a person they identified as Anderson near a bank of elevators before security personnel broke up the altercation. One of those seen attacking Anderson was identified as Marion "Suge" Knight, co-founder and then-CEO of Los Angeles-based Death Row Records, which produced Shakur's records.
That incident, Johansson said, led to "the retaliatory shooting death of Tupac Shakur."
After obtaining a gun from an unnamed associate, Davis, along with Anderson and two other men, Terrence Brown and Deandre Smith, boarded a white Cadillac and rode off to locate the black BMW that Knight had driven away from the hotel with Shakur as his passenger.
When Davis and the others caught up to Shakur and Knight's vehicle, shots were fired from the Cadillac into the passenger side of the BMW. Shakur, struck four times, died in a hospital six days later at the age of 25.
Knight, who was grazed in the head by a bullet fragment but suffered only minor injuries, was sent to prison the following month for violating terms of his probation in a previous assault case when he was caught taking part in the MGM melee.
Authorities did not say who actually fired the gun at Shakur. The three others in the Cadillac with Davis are all since deceased.
A rival "gangsta" rap star from the New York-based record label Bad Boy Entertainment, Christopher Wallace, was shot to death in Los Angeles in March 1997 in a murder that still remains unsolved.
Wallace, who performed as Notorious B.I.G., had become embroiled in an escalating East Coast-West Coast rap feud before his death, and his killing was rumoured to have been a possible act of retaliation for Shakur's murder months earlier.