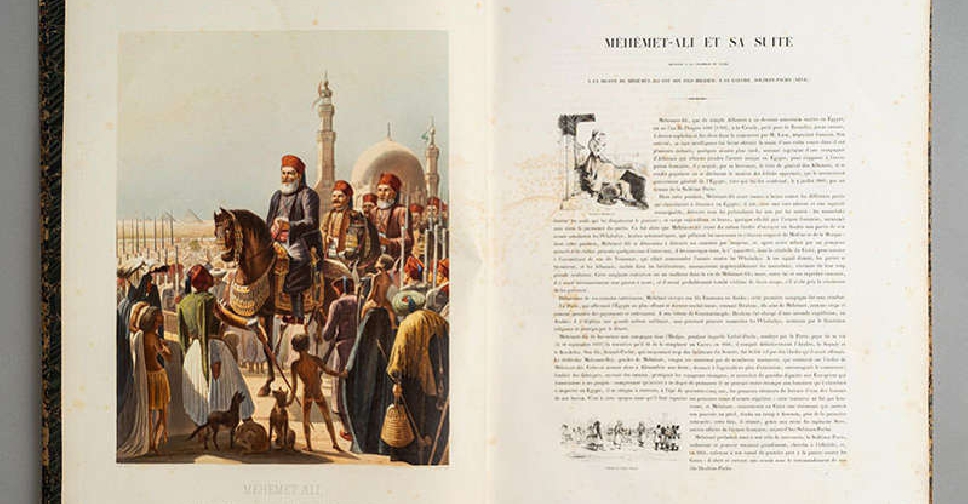 Sharjah Book Authority
Antique books and early manuscripts worth AED 60 million are going on display at Sharjah's "Tales from the East" exhibition today.
The show was opened by His Highness Sheikh Dr Sultan bin Muhammad Al Qasimi, Supreme Council Member and Ruler of Sharjah.
The exhibits include a first edition of the nineteenth century Description of Egypt, comprising of 23 volumes and illustrated with 935 plates, charting Napoleon Bonaparte's joourney to North Africa.
Another display features the eighteenth century first edition of The Mirror of the World. Katib Celebi's masterpiece was published in Constantinople by Ibrahim Muteferrika in 1732 and is illustrated with 40 coloured plates, including the famous map of the Arabian peninsula drawn by Ahmed Al-Qirimi. It also contains astrological models of the universe, climate and wind charts.
In addition, an exceptional pair of terrestrial and celestial 49cm coloured parquet globes by Mattaheus Greuter, dated 1632 and 1636 are showcased.
The event also features antique posters and atlases as well as discussions with historians and archaeologists.
It will be open to visitors every evening for four hours from 8:00 pm until May 3 at the Sharjah Book Authority's headquarters.