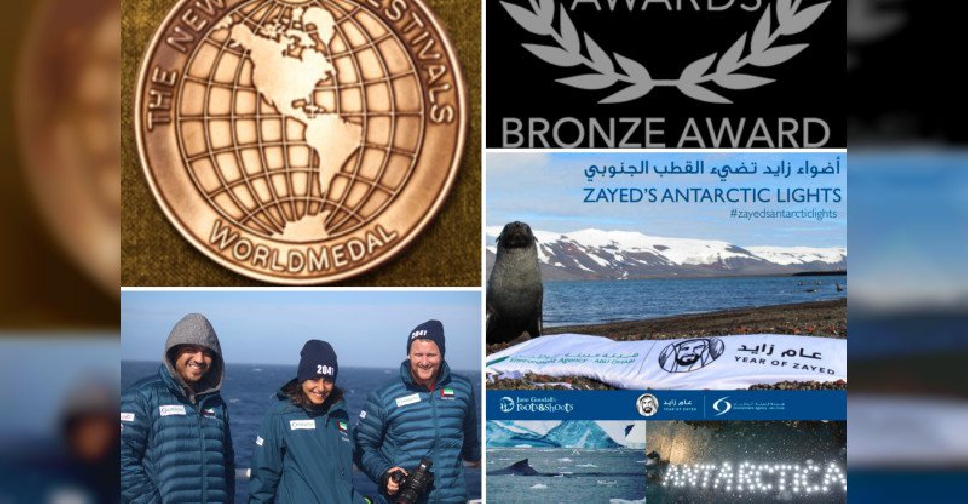 WAM
A documentary produced by Abu Dhabi's environment agency has won a prestigious award.
Zayed's Antarctic Lights won a Bronze World medal at the New York Festivals TV and Film Awards.
The production follows three Emiratis who travel to Antarctica in a bid to raise awareness about climate change and the dangers of single-use plastics.
They were joined by legendary explorer Sir Robert Swan, who was the first person to walk to both the North and South Poles.