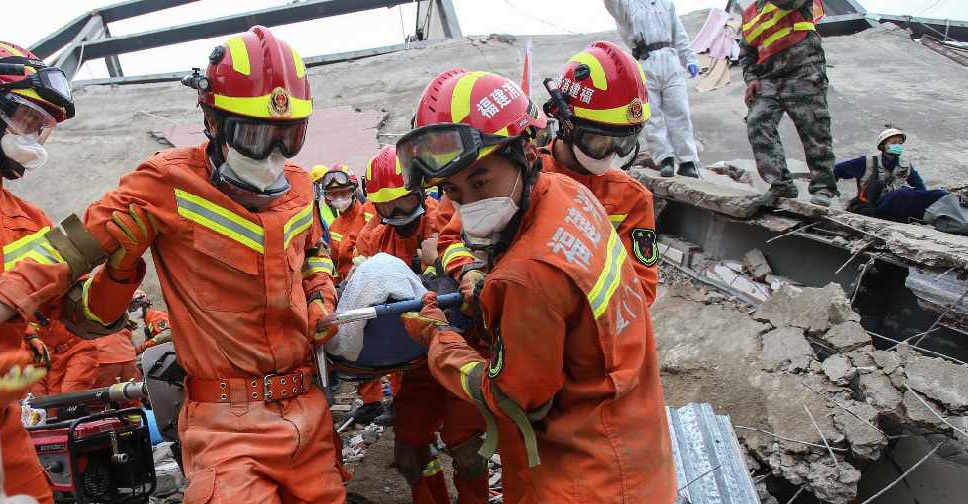 STR / AFP
Ten people have died and 23 remain trapped after a hotel in the Chinese city of Quanzhou collapsed.
The hotel was being used as a quarantine facility for individuals who had close contact with confirmed COVID-19 patients.
Of the 42 people rescued from the site, officials have sent 33 of them to nearby hospitals.
According to media reports, at least 71 people were trapped when the hotel collapsed on Saturday.
The police have summoned the building owner and an investigation launched into the incident.
It comes as China confirmed 44 new cases of COVID-19 on Saturday, a decline from 99 the previous day.