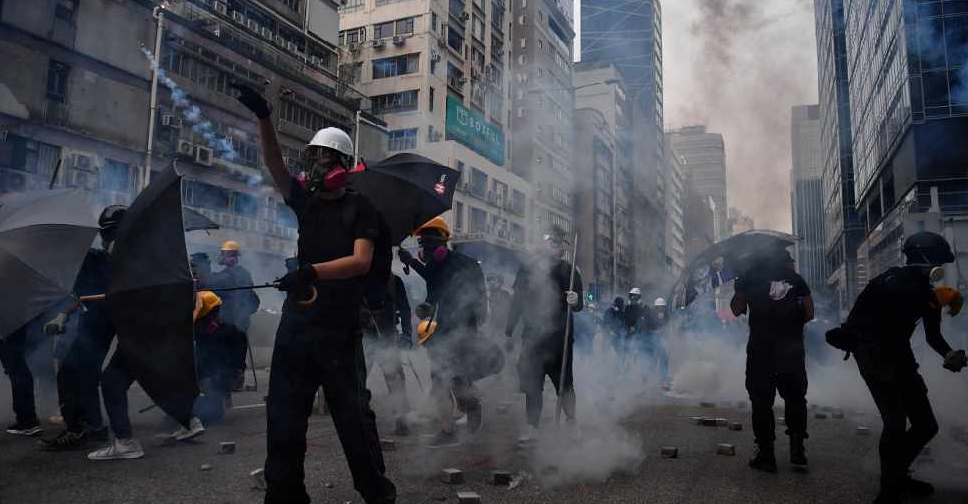 Lillian SUWANRUMPHA / AFP
Twenty-nine people have been arrested in Hong Kong after violent clashes erupted between protesters and policemen.
Police used tear gas after activists threw petrol bombs and bricks, and pulled down "smart" lamp posts equipped with surveillance cameras. Some even set up roadblocks with bamboo scaffolding.
It was the first time in more than a week that the police officers used force to disperse the crowd.
More than 700 have been arrested since the demonstrations began in June over a now-suspended extradition bill. It has since evolved into demands for greater democracy.
Another protest is planned for Sunday in the district of Tsuen Wan, while demonstrators also plan a city-wide strike and class boycotts at universities in coming weeks.