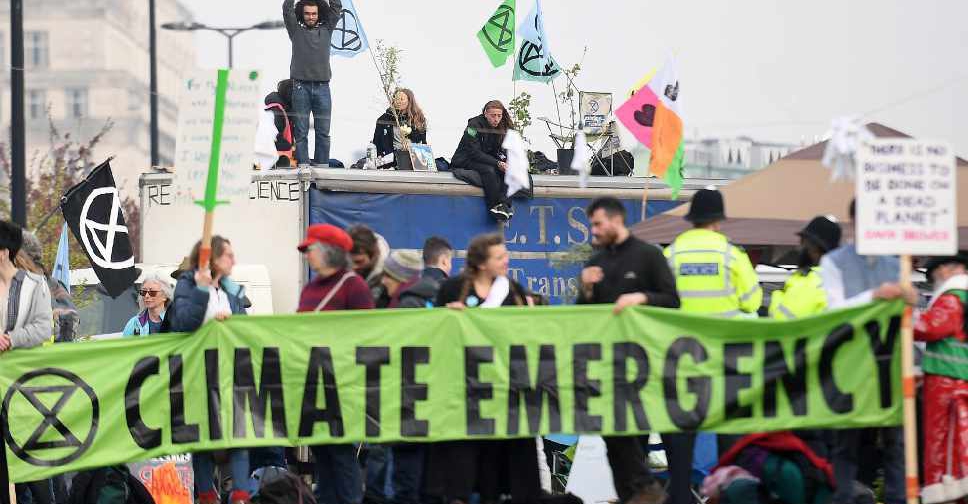 File picture
Scientists have issued a "final warning" on the climate crisis, as greenhouse gas emissions continue to rise, pushing the world towards irreversible damage that only immediate, drastic action can prevent.
The Intergovernmental Panel on Climate Change (IPCC), composed of hundreds of scientists from around the world, released the final part of its mammoth sixth assessment report on Monday.
The report, which took eight years to compile, ran into thousands of pages, and has one clear message: act now or risk catastrophic consequences.
UN Secretary-General António Guterres stated that the report is a "clarion call" to massively fast-track climate efforts, demanding action on all fronts, from every country, sector, and timeframe. The synthesis report, as the final installment of the assessment, maybe the last opportunity to limit global temperature rises to 1.5C above pre-industrial levels, the threshold beyond which damage to the climate will rapidly become irreversible.
The IPCC warned that extreme weather caused by climate breakdown has led to increased deaths from intensifying heatwaves in all regions, millions of lives and homes destroyed in droughts and floods, millions of people facing hunger, and "increasingly irreversible losses" in vital ecosystems.
The report stated that more than three billion people already live in areas that are "highly vulnerable" to climate breakdown, and half of the global population now experiences severe water scarcity for at least part of the year. In many areas, we are already reaching the limit to which we can adapt to such severe changes, and weather extremes are "increasingly driving displacement" of people in Africa, Asia, North, Central and South America, and the South Pacific.
Despite more than 30 years of warnings from the IPCC, greenhouse gas emissions continue to rise, leading to devastating impacts on the planet. The report, however, offers hope that it is still possible to limit global temperature rises to 1.5C, but urgent and ambitious action is required.
The IPCC's "synthesis report" contains no new science but summarises key messages from all of the preceding work to form a guide for governments. It is effectively the scientific gold standard for advice to governments in this crucial decade. The report warns that if we fail to act now, it may be too late to prevent the worst ravages of climate change.
The world is now at a crossroads, and the decisions we make in the coming years will determine the fate of our planet.