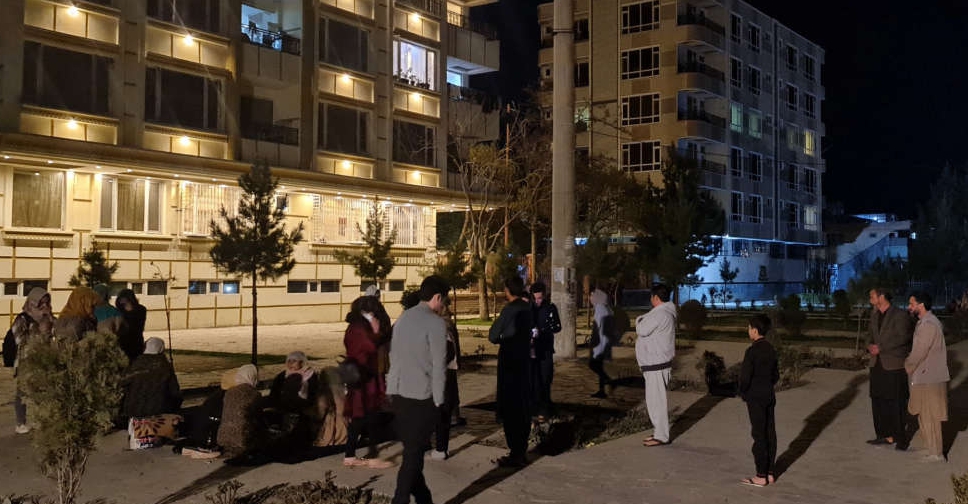 AFP (Afghan residents gather at the bottom of their apartment buildings following a strong earthquake in Kabul)
At least 13 people were killed and more than 90 injured in Pakistan and Afghanistan after a magnitude 6.5 earthquake struck late on Tuesday, government officials said.
At least nine people were killed and 44 injured in northwest Pakistan, a Pakistani government official said, and hospitals in northern Khyber Pakhtunkhwa province were put into a state of emergency overnight.
At least four people were killed and 50 injured in Afghanistan, a health ministry official there said.
Houses and buildings in both countries were also damaged, authorities said.
The quake was felt over an area more than 1,000 km wide by some 285 million people in Pakistan, India, Uzbekistan, Tajikistan, Kazakhstan, Kyrgyzstan, Afghanistan and Turkmenistan, the European-Mediterranean Seismological Centre said.
The epicentre was in the Hindu Kush mountains, in the sparsely populated northeastern Afghan province of Badakhshan, 40km southeast of Jurm village, at the considerable depth of 187km, the US Geological Survey said.
In Pakistan's Khyber Pakhtunkhwa province senior provincial official Abdul Basit said that in addition to the dead and injured, at least 19 houses were damaged.
Shafiullah Rahimi, a spokesperson for Afghanistan's disaster mitigation ministry, said late on Tuesday that two people had been killed in the eastern province of Laghman.
Large parts of South Asia are seismically active because a tectonic plate known as the Indian plate is pushing north into the Eurasian plate.