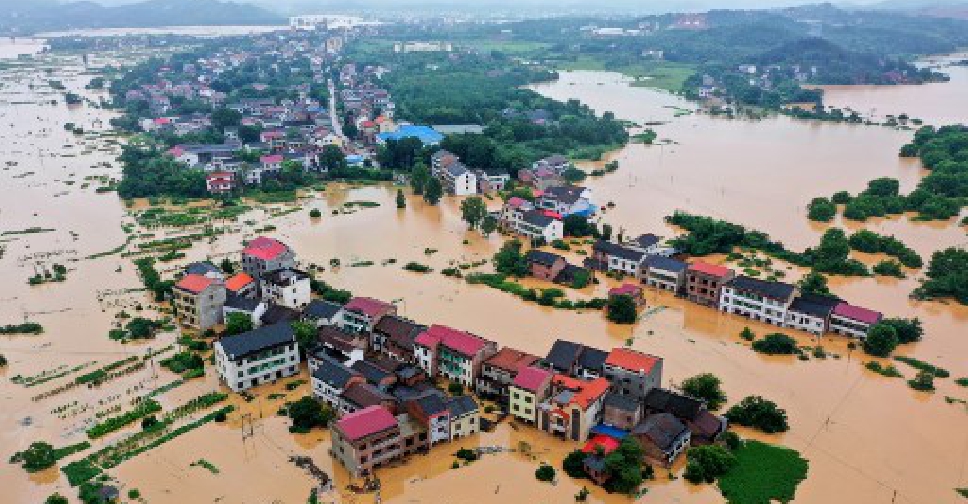 STR / AFP
More than 60 people have died as heavy rain and floods continue to sweep through large parts of southern and central China.
Rescue authorities say close to 356,000 people have been evacuated from their homes.
According to China's Ministry of Emergency Management, close to 9,300 homes have collapsed while 371,100 hectares of farmland are now damaged because of the floods.
Authorities say the direct economic loss from the heavy seasonal rain is now estimated to have crossed 13.35 billion yuan (AED 7.1 billion)