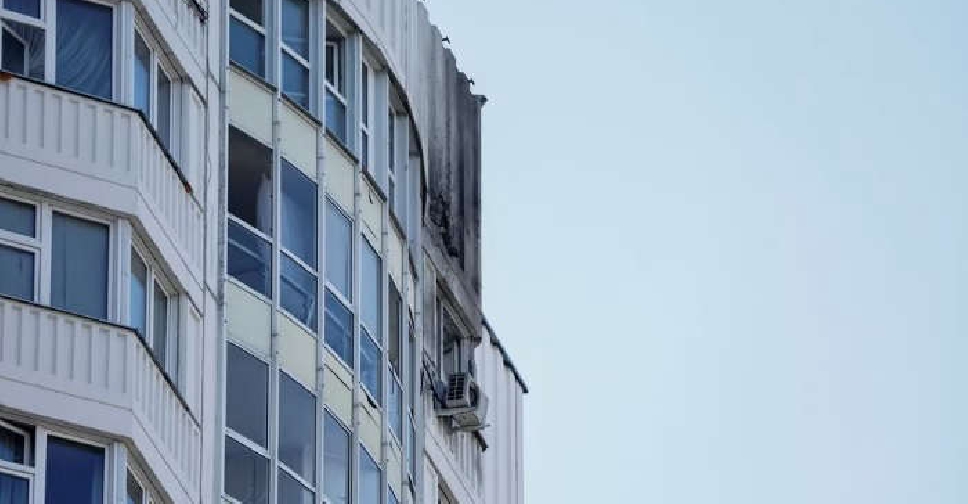 Reuters
Ukraine launched its biggest-ever drone attack on Moscow on Tuesday but air defences destroyed all eight of the drones, Russia said, bringing the 15-month war in Ukraine to the heart of the capital.
Drone attacks deep inside Russia have intensified in recent weeks ahead of an expected Ukrainian counter-offensive, with strikes on oil pipelines and even the Kremlin earlier this month that Moscow has blamed on Ukraine.
Drone debris hit some of Moscow's most prestigious areas including Leninsky Prospekt, a grand avenue crafted under Josef Stalin, and the area of western Moscow where the Russian elite - including President Vladimir Putin - have their residences.
Residents in south-western Moscow said they heard loud bangs at around 0200 to 0300 GMT, followed by the smell of petrol. Some filmed a drone being shot down and a plume of smoke rising over the Moscow skyline.
Putin was briefed early in the morning on the drone attacks, the Kremlin said, adding that Russia's air defences and military had worked well so there was no threat to the Moscow residents.
"It is, of course, obvious that this is an attack by the Kyiv regime," Kremlin spokesman Dmitry Peskov told reporters. "And this must be absolutely clearly understood."
The Russian president does not at present have any plans to make a special address to the Russian people, Peskov said, adding that Putin was working in the Kremlin.
Moscow Mayor Sergei Sobyanin said two people were injured, one of whom was hospitalised, in the early morning attack. Moscow's airports remained open. No deaths were reported.
The defence ministry said electronic counter-drone technology was used to divert three of the Ukrainian drones while five more were shot down, including by Pantsir missile systems which help defend Moscow.
A Ukrainian presidential aide denied Kyiv was directly involved in the Moscow attack, but said Ukraine was enjoying watching events and forecast more to come.
"Of course, we are pleased to watch and predict an increase in the number of attacks. But of course, we have nothing directly to do with this," Ukrainian presidential adviser Mykhailo Podolyak said.
Kyiv denied that it was behind the drone raid on the Kremlin earlier this month, though The New York Times reported that US intelligence believes Ukraine was responsible.
There is little sign of peace in one of the deadliest wars in Europe since World War II, and Moscow has repeatedly warned that the West is escalating the war by supplying Kyiv with so much weaponry.