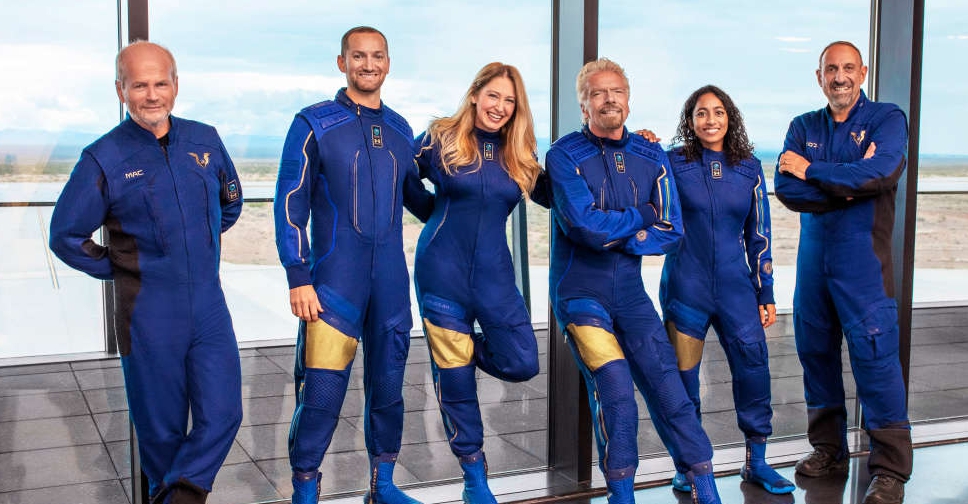 Sir Richard Branson, the founder of the Virgin Group, will be boarding Virgin Galactic's VSS Unity and blasting off to space on Sunday.
Ahead of the mission, Branson and two of the crew members, Colin Bennett and Sirisha Bandla, had an exclusive chat with The Kris Fade Show on Virgin Radio Dubai.

Sir Richard Branson says that that he has waited 17 years to make this trip a reality.
Meanwhile, Sirisha Bandla will become the second Indian-born woman to fly to space.

She told The Kris Fade Show that there's "no traditional route to get to what you dream of."

Born in India and raised in Texas, Bandla spoke about the journey to becoming an astronaut and joining Virgin Galactic as the Vice President of Government Affairs and Research Operations.
The 34-year-old credited Sunita Williams and Kalpana Chawla, both astronauts with Indian backgrounds, as pioneers with whom she felt a sense of "shared identity".
Bandla hopes to further the chain of motivation by establishing a "downstream effect on many kids in the future" and "make space available to all".
Virgin Galactic's VSS Unity takes off with six crew members on board on Sunday at 5PM GST and will be live-streamed on the virgin galactic website and on their social media channels on Twitter, YouTube and Facebook.