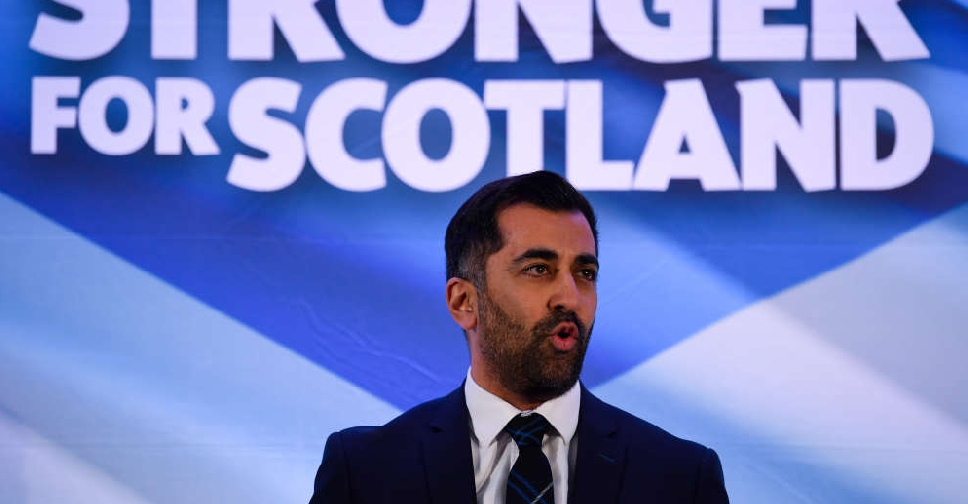 AFP
Scottish nationalists picked Humza Yousaf to be the country's next leader on Monday after a bitterly fought contest that exposed deep divisions in his party over policy and a stalled independence campaign.
The 37-year-old will succeed Nicola Sturgeon as leader of the governing Scottish National Party (SNP) and, subject to a vote in the Scottish parliament, take over as head of the semi-autonomous government.
Yousaf's victory was confirmed at Edinburgh's Murrayfield rugby ground on Monday afternoon after a six-week campaign where the three candidates spent much of the contest criticising each other's record in a series of personal attacks.
The SNP's unity, which had been one of its strengths, broke down over arguments about how to achieve a second independence referendum and the best way to introduce social reforms.
Yousaf takes over a party with an overriding objective to end Scotland's three-centuries-long union with England.
But while about four in 10 Scots still support independence, according to a poll this month, the departure of Sturgeon - a charismatic and commanding leader - may slow some of the momentum behind a break up of the United Kingdom.
There is no agreed strategy for how to force a new referendum - one of the reasons Sturgeon resigned.
The often bad-tempered leadership contest has relieved some pressure on British Prime Minister Rishi Sunak, who is dealing with divisions in his own party, waves of industrial action and high levels of inflation.