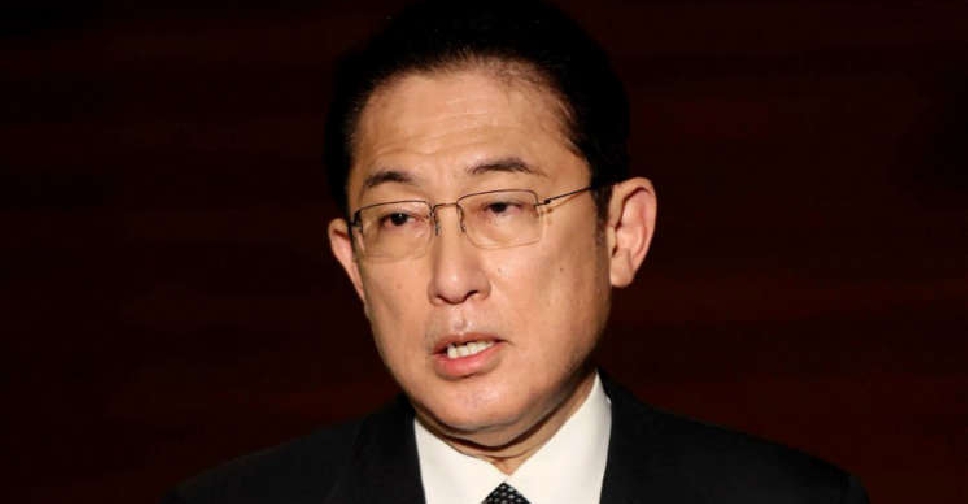 File Photo
Japanese Prime Minister Fumio Kishida said on Wednesday he was not thinking about dissolving parliament, brushing aside speculation he could call a snap election in the coming months to solidify his standing within his ruling party.
"It's not on my mind now," Kishida told parliament, when asked about the chance of dissolving parliament and calling a snap election in the near term.
"The only thing I can say is that I will face challenges that cannot be put off, and fulfill my responsibility of explaining my decisions to the public," he said.
Kishida's cabinet has seen public approval ratings rebound after several diplomatic successes, such as mending strained relations with South Korea and the premier's surprise meeting with Ukraine President Volodymyr Zelenskiy in Kyiv.
Having successfully steered next year's state budget through parliament, Kishida is facing calls from within his administration to call an early election, the Asahi and Nikkei newspapers reported on Wednesday.
"When diplomatic efforts are pushing up (approval ratings) so much, not calling (a snap election) isn't an option," a ruling party executive was quoted as saying by the Asahi.
The next national election is not until 2025, unless Kishida calls a snap election. By scoring a victory in a snap election, Kishida can heighten the chance of being re-elected in the ruling party's leadership race in September 2024, analysts say.
The timing, however, is complicated by Japan's crowded political calendar with a flurry of municipal and local elections scheduled next month.
Japan will also host a summit of Group of Seven (G7) advanced nations in May, where Kishida hopes to showcase the group's unity against Russia's invasion of Ukraine.
Last December, Kishida floated the possibility of calling a snap election before a tax increase aimed at funding the country's defence budget comes into place "sometime after 2024".
But he has stayed mum on when he could dissolve parliament, and how the government plans to fund its plan to boost defence spending, leaving markets guessing how soon he could call a snap election.