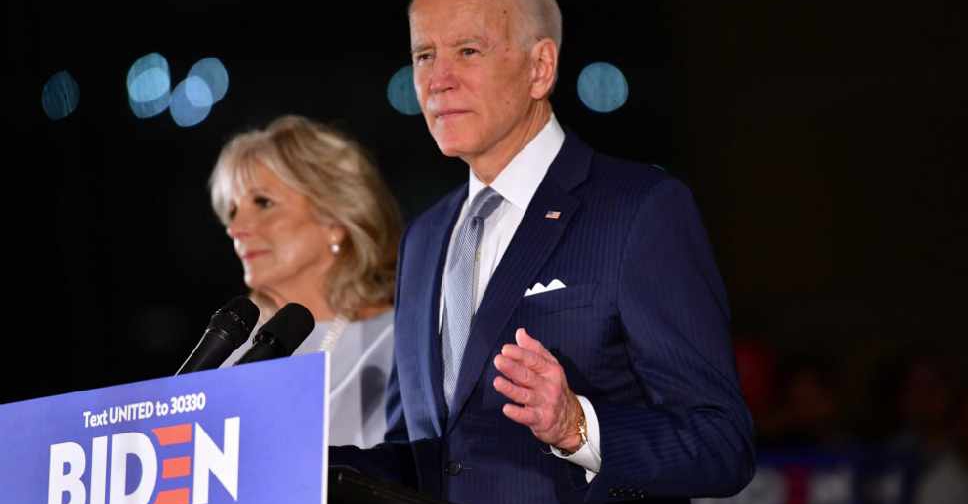 MARK MAKELA / GETTY IMAGES NORTH AMERICA / AFP
Joe Biden secured commanding victories in Michigan and two other states on Tuesday, cementing his position as a frontrunner in the Democratic presidential race.
This puts the former vice president as a challenger for Republican President Donald Trump in the November 3 election.
The next big election milestone begins in a week when 577 delegates are up for grabs.
Speaking in Philadelphia, Biden thanked Sanders and his supporters for their energy and passion. "We share a common goal and together we are going to defeat Donald Trump," he added.
"Winning means uniting America. Not sowing more division and anger."
A candidate needs the support of 1,991 delegates to secure the nomination.