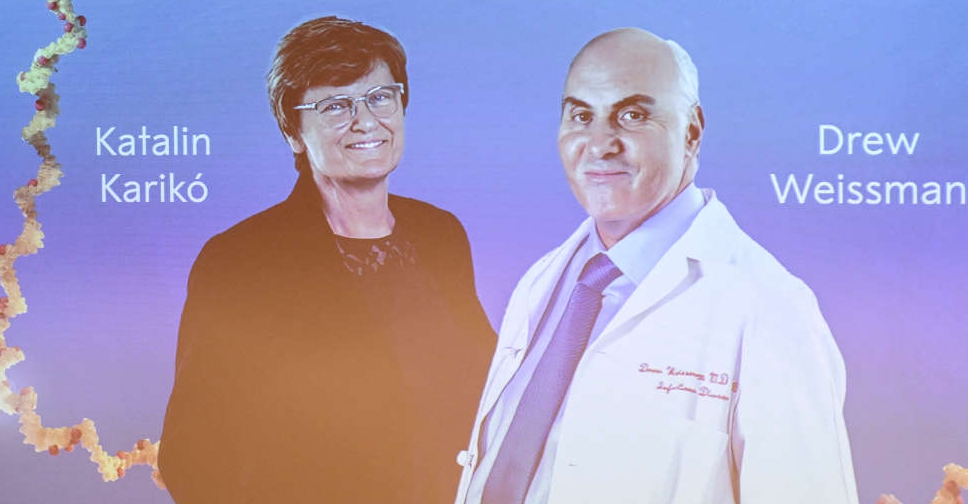 Scientists Katalin Kariko and Drew Weissman won the 2023 Nobel Prize in Physiology or Medicine for discoveries that enabled the development of effective vaccines against COVID-19, the award-giving body said on Monday.
The prize, among the most prestigious in the scientific world, is selected by the Nobel Assembly of Sweden's Karolinska Institute medical university and also comes with 11 million Swedish crowns (about $1 million).
The medicine prize kicks off this year's awards with the remaining five to be unveiled in the coming days.