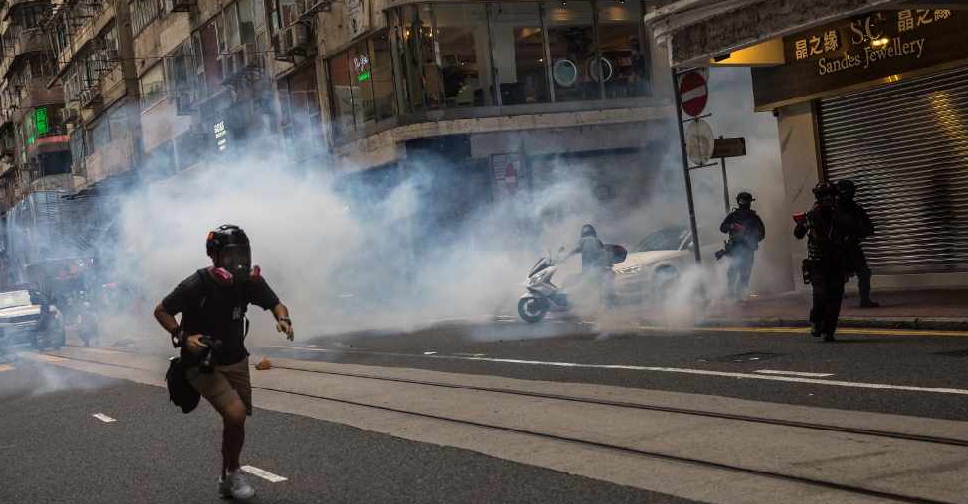 DALE DE LA REY / AFP
A man suspected of attacking and injuring a police officer in Hong Kong has been arrested during the early hours of Thursday at the airport.
It was unclear if the 24-year-old was leaving the city or working at the airport.
On Wednesday, the police had posted pictures of the officer after he was stabbed by "rioters" during protests against the new national security law.
Of the 370 people arrested on Wednesday, 10 people were in violation of the new security law.
The law targets crimes of secession, subversion, terrorism and collusion with foreign forces.