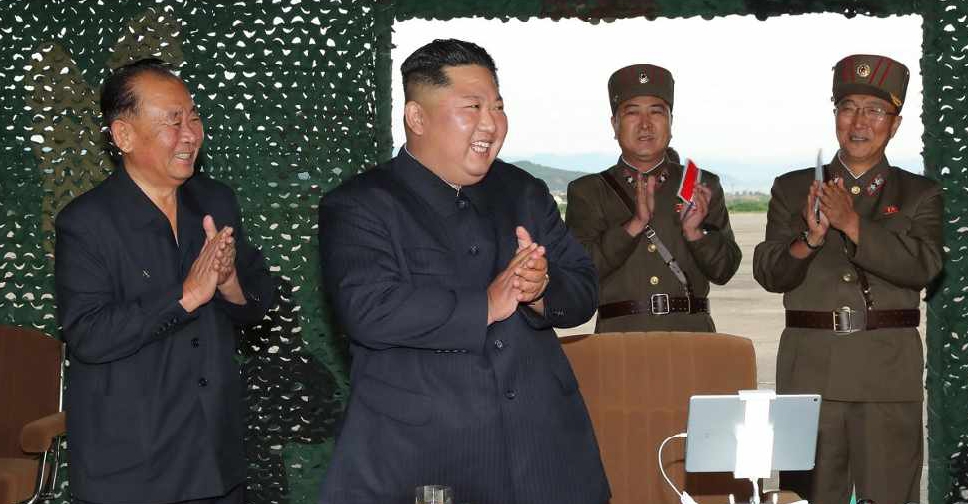 KCNA VIA KNS / AFP
North Korean leader Kim Jong-Un oversaw the test of a "super-large multiple rocket launcher" over the weekend.
Making the announcement on Sunday, the state news agency KCNA released photos showing rockets launching from large tubes mounted on the back of an eight-wheel vehicle.
Applauding North Korea's young defence scientists who developed the missiles, Kim called them a "precious treasure and wealth of the country which cannot be bartered for anything."
On Saturday, a KCNA commentary said North Korea "will never barter the strategic security of the country for the sanctions relief."
It's the latest in a series of launches in recent weeks amid stalled denuclearisation talks.