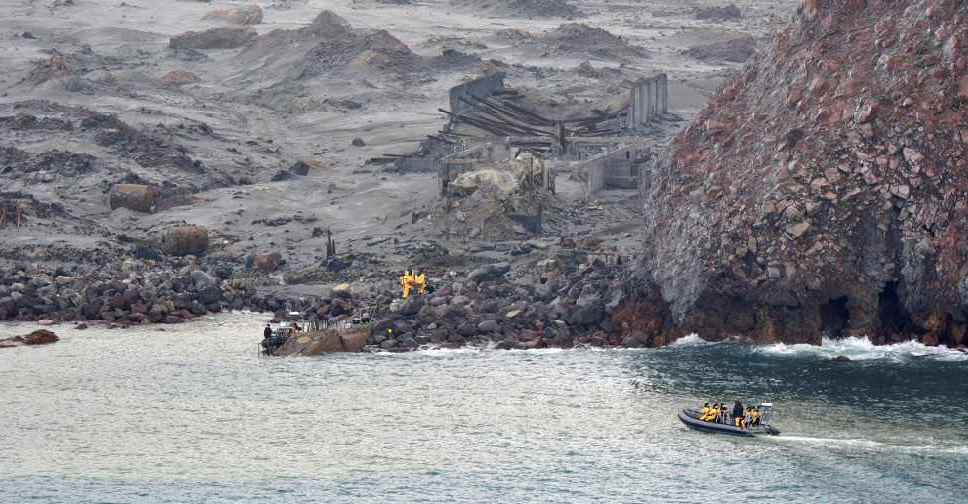 HANDOUT / NEW ZEALAND DEFENCE FORCE / AFP
New Zealand divers on Saturday resumed search operations on the volcanic White Island in a bid to find the last two missing victims.
The divers are working in contaminated waters with low visibility, despite risks of another eruption.
In a statement, the police described the conditions as "unique and challenging".
"The water around the island is contaminated, requiring the divers to take extra precautions to ensure their safety, including using specialist protective equipment," they explained.
On Friday, rescue teams conducted a high-risk operation to recover six bodies.
The death toll from the eruption is now at 14, with more than two dozen people being treated for severe burn injuries in hospitals.
New Zealand Prime Minister Jacinda Ardern said a minute's silence will be observed at 0111GMT on December 16 to remember the victims of the White Island eruption.