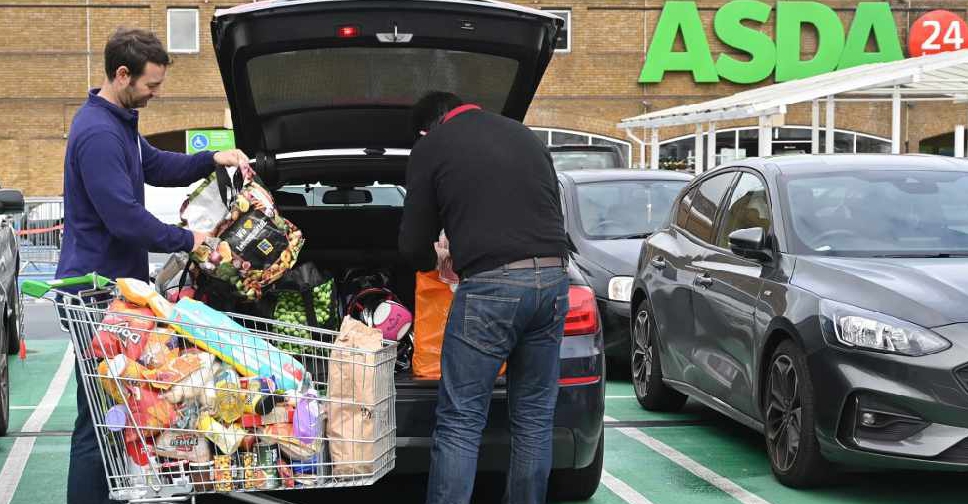 JUSTIN TALLIS / AFP
UK supermarkets have imposed purchase limits on customers after shelves were stripped bare by shoppers.
Big grocers Tesco, Morrisons, Asda and Sainsbury's, along with discounters Aldi and Lidl, have introduced rationing of supplies.
They even reassured shoppers that they are working closely with suppliers to keep food moving through the system.
On Tuesday, Prime Minister Boris Johnson said there was no reason to stockpile and that food supplies were safe.
Over the past week, retailers have struggled to keep shelves stocked as shoppers indulged in panic buying.