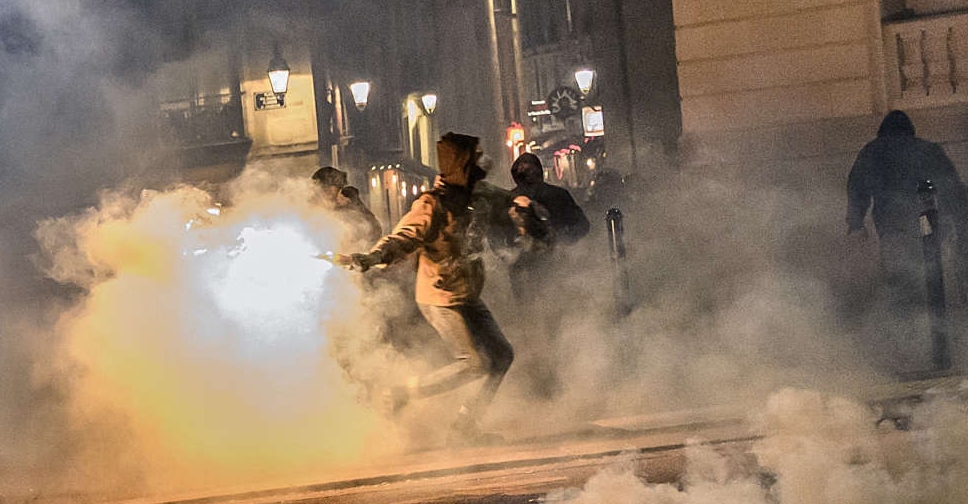 LOIC VENANCE/ AFP
Police fired tear gas at protesters on the Place de la Concorde in Paris, France, where some 7,000 people demonstrated against the government's pension changes in a spontaneous and unplanned rally.
A Reuters reporter saw cobble stones being thrown at the police, who charged to break up groups of protesters.
The demonstration was across the river Seine from parliament, where Prime Minister Elisabeth Borne earlier on Thursday announced her government would push through the reform using a special constitution clause, as her minority government could not get the necessary backing from the opposition conservative Les Republicains party.
The move will ensure the bill raising the retirement age by two years to 64 - which the government says is essential to ensure the pension system does not go bust - is adopted after weeks of protests and fractious debate.
But it also shows President Emmanuel Macron and his government failed to garner a majority in parliament, in a blow to the centrist president and his ability to win support from other parties for further reforms.
Opinion polls show that a vast majority of voters oppose the pension reform, as do trade unions, who say there are other ways to balance the accounts, including taxing the wealthy more.
French unions called for another day of strikes and action against the reform on March 23.