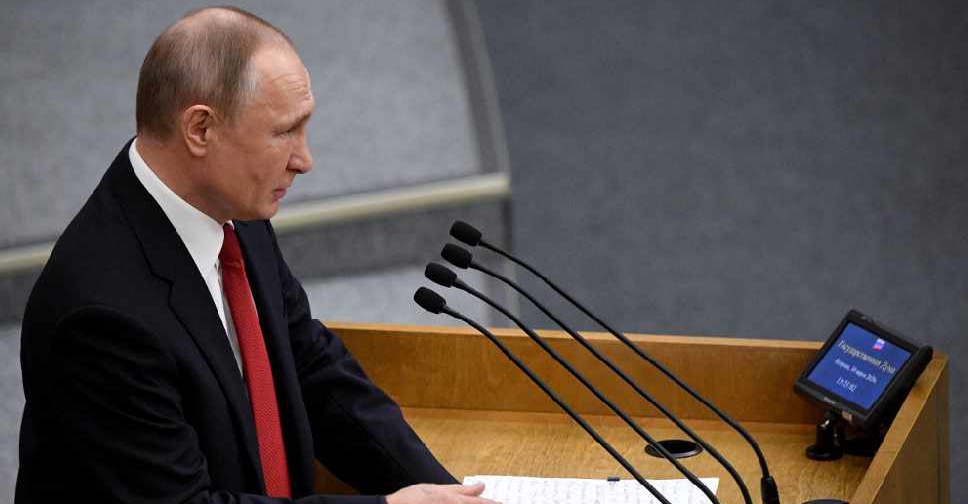 Alexander NEMENOV / AFP
Russia's lower house of parliament has laid the groundwork for President Vladimir Putin to remain in power until 2036.
The 450-seat State Duma voted in favour of the changes by 383 votes. Forty-three lawmakers abstained from voting and 24 were absent.
Putin, who was required by the constitution to step down in 2024 when his fourth presidential term ends, proposed an amendment to the constitution to formally reset his presidential term tally to zero.
This would mean that he'll be in office until 2036, if backed by the constitutional court and a nationwide vote in April.
Putin critics believe he will now try to become president for life.