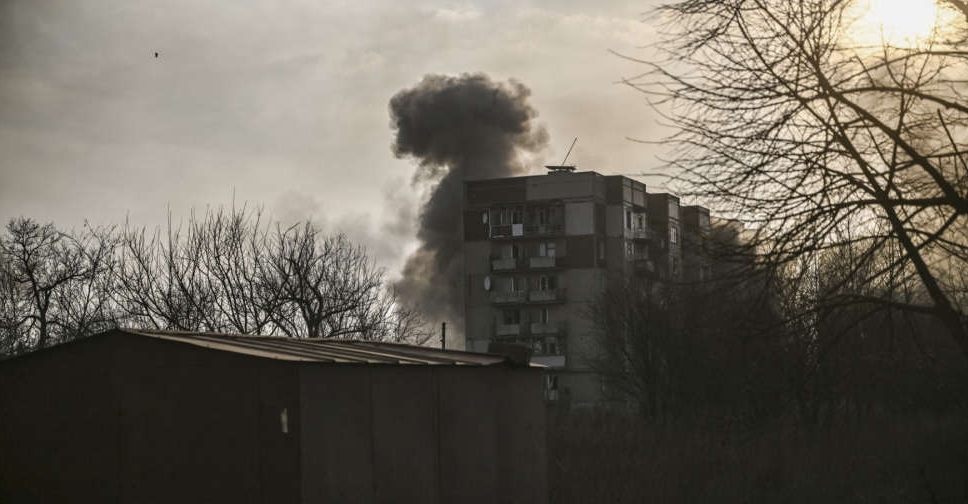 AFP
Russian drones attacked Ukrainian cities and missiles blasted an apartment block, but a months-long ground assault on the eastern town of Bakhmut could be stalling in the face of fierce resistance, according to Ukrainian and British military experts.
Russian forces unleashed a wave of air strikes in the north and south of Ukraine as President Vladimir Putin bid farewell on Wednesday to Chinese leader Xi Jinping following a two-day visit to Moscow by his fellow autocrat and "dear friend".
But staunch resistance by Ukrainian defenders in Bakhmut, the site of Europe's deadliest infantry battle since World War II, led British military intelligence to believe Russia's assault on the town could be running out of steam.
There was still a danger, however, that the Ukrainian garrison in Bakhmut could be surrounded, Britain's defence ministry said in its intelligence update on Wednesday.
Ukraine's military General Staff agreed that Russia's offensive potential in Bakhmut was declining.
Bakhmut has become a key objective for Moscow, which sees the town as a stepping stone toward completing its conquest of the eastern Donbas region.
In a show of defiance, President Volodymyr Zelenskiy's office released a video of him handing out medals to troops it said were near the Bakhmut front line.
"Ukrainian forces have more or less stabilised the situation in Bakhmut -- and Russian forces are unable to do anything," military analyst Oleh Zhdanov said in a YouTube presentation.
"They may have advanced a couple of hundred metres to the north or south of the city, but this has really achieved nothing."
During Wednesday night, air raid sirens blared across the capital Kyiv and parts of northern Ukraine, and the military said it had shot down 16 of 21 Shahed drones.
Firefighters battled a blaze in two adjacent residential buildings in the southern city of Zaporizhzhia, where officials said at least one person was killed and 33 wounded by a twin missile strike.
In Rzhyshchiv, a riverside town south of Kyiv, at least eight people were killed and seven injured after a drone struck two dormitories and a college, regional police chief Andrii Nebytov said.
"This must not become 'just another day' in Ukraine or anywhere else in the world. The world needs greater unity and determination to defeat Russian terror faster and protect lives," Zelenskiy tweeted, along with a video of security camera footage showing a building exploding.
A playground and a car park at the scene in Zaporizhzhia were littered with glass, debris and wrecked cars. Emergency workers brought out the wounded along with anyone unable to walk.
International groups estimate rebuilding Ukraine will cost $411 billion - 2.6 times Ukraine's 2022 gross domestic product.