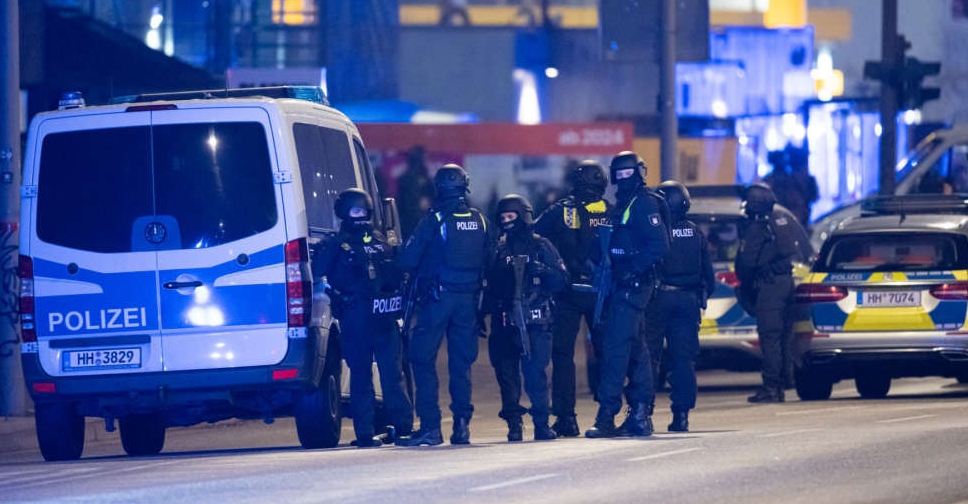 DANIEL REINHARDT/ AFP
A gunman believed to have been acting alone killed several people on Thursday in a church in the German city of Hamburg, police said, as they focussed their investigation on the motive for the attack.
Police declined to say how many people had been killed but said the gunman was believed to be among the dead.
The Bild newspaper reported that seven people were dead and eight wounded in the shooting at the church in the northern city.
"According to the current state of affairs, we assume that there is one perpetrator," police said in a message on Twitter.
"Police activities in the surrounding area are being successively discontinued. Investigations into the motives behind the crime are continuing."
Earlier, Germany's DPA news agency, citing a reporter on the scene, said that residents in the city's northern Alsterdorf district had received warnings on their mobile phones of a "life-threatening situation" and that streets had been sealed off.
Television footage showed dozens of police cars as well as fire engines blocking off streets and some people, wrapped in blankets, being led by emergency service workers into a bus.
"We heard shots," one unidentified witness told reporters. "There were 12 continuous shots," he said. "Then we saw how people were taken away in black bags."
Police said they had received a call soon after 9:00 pm (2000 GMT) and officers arrived at the scene to find several people seriously injured and some dead.
"Then they heard a shot from above, they went upstairs and found one further person," said a police spokesperson.
The mayor of Hamburg expressed shock for Thursday's bloodshed.
"I extend my deepest sympathy to the families of the victims. The forces are working at full speed to pursue the perpetrators and clarify the background," Peter Tschentscher said on Twitter.
Die Meldungen aus Alsterdorf / Groß Borstel sind erschütternd. Den Angehörigen der Opfer gilt mein tiefes Mitgefühl. Die Einsatzkräfte arbeiten mit Hochdruck an der Verfolgung des / der Täter & der Aufklärung der Hintergründe. Bitte beachten Sie die Hinweise der @PolizeiHamburg. https://t.co/38UcdguLzH

— Peter Tschentscher (@TschenPe) March 9, 2023