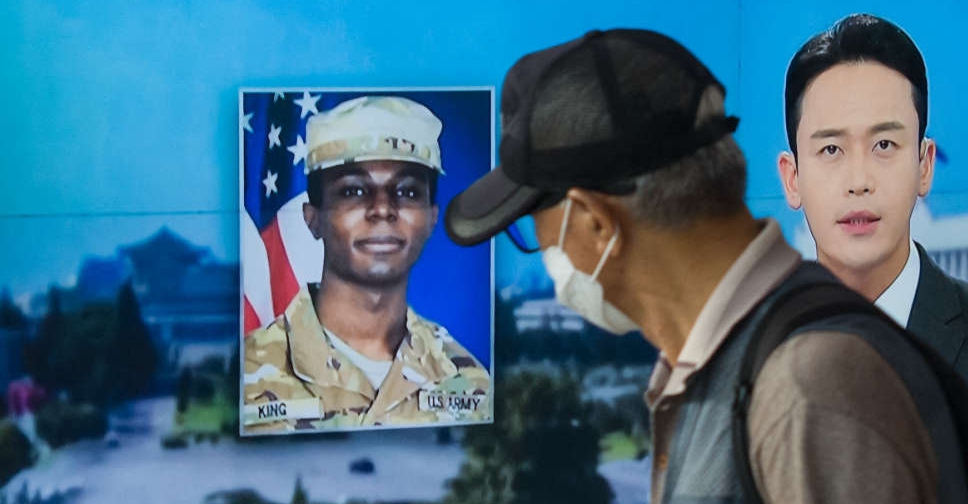 US Army Private Travis King landed at an American military base in Texas early on Thursday after being expelled from North Korea following his surprise dash across the heavily militarized Korean border in July.
A US military flight carrying King landed at Joint Base San Antonio-Fort Sam Houston at about 0530 GMT.
Television footage showed a group of people leaving a plane at the base at that time.
King is expected to be examined at the Brooke Army Medical Centre at the base. Basketball star Brittney Griner was treated there in December after a prisoner swap with Russia ended her 10 months in Russian detention.
The US government has said King would first undergo evaluation then a reintegration process so he can be reunited with his family.
King, 23, ran into North Korea from the South on July 18 while on a civilian tour of the heavily fortified border and was immediately taken into North Korean custody.
It was unclear if King will face disciplinary action by the US Army, which has treated his case with care. It has so far not called him a deserter, even though he crossed the border without authorization while on active duty.
For its part, North Korea appears to have treated his case as one of illegal immigration.
Its KCNA state news agency said King told Pyongyang he entered North Korea illegally because he was "disillusioned about unequal US society."
The Swedish government, which represents US interests in North Korea because Washington has no diplomatic presence in the country, retrieved King in North Korea and brought him to China.
The State Department said the US ambassador to Beijing, Nicholas Burns, met King in Dandong, China, a city bordering North Korea.
King then flew from there to Shenyang, China, then on to Osan Air Force Base in South Korea, before continuing his voyage back to the United States.