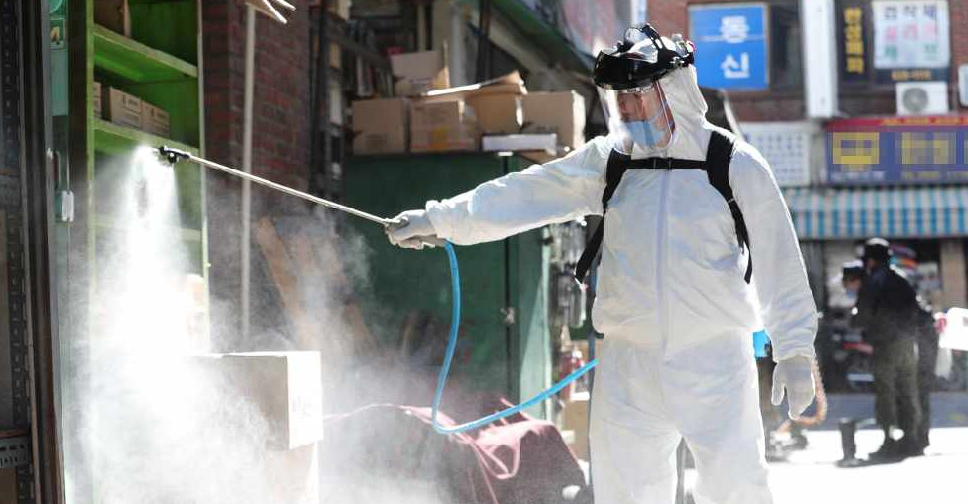 YONHAP / AFP
There has been a spike in new coronavirus cases in South Korea, with 242 new cases reported after authorities carried out tests at a call centre.
Health officials pointed out that it reverses 11 days of slowing infections, adding that the death toll rose by one to 60.
New clusters have emerged at a call centre and a dance school in Seoul, with officials carrying out tests.
Meanwhile, China has lowered emergency response levels and relaxed travel restrictions a day after President Xi Jinping visited Wuhan.
Total infections in China stood at 80,778 with 24 new cases, while 22 more deaths took the toll to 3,158.