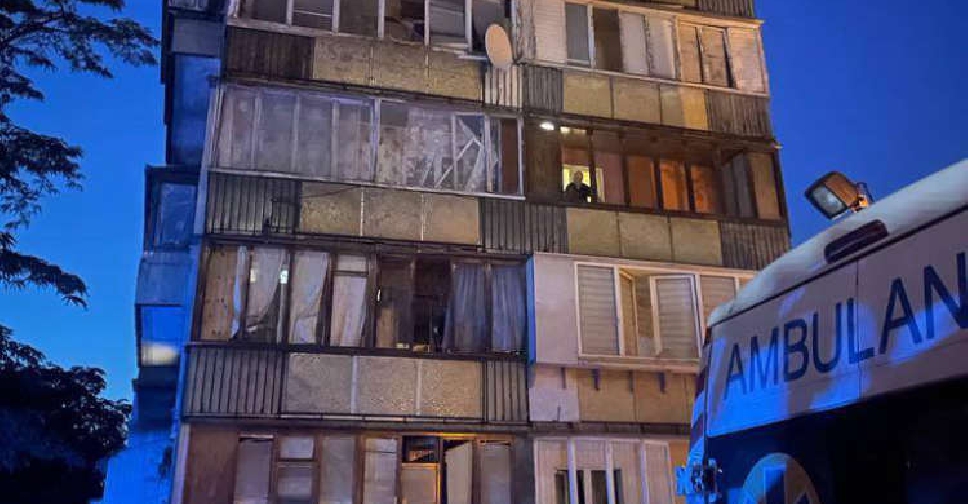 via Twitter
Another night-time attack on eastern districts of Kyiv on Thursday killed three people and injured several, city officials said.
The Kyiv military administration, in a post on the Telegram messaging app, said two of the dead were children, in the attack that struck the Desnyanskyi region on the capital's eastern outskirts.
Also struck was the Dniprovkskyi district, closer to the city centre.
It was the 18th attack on the capital this month.
The military administration said seven people had been injured in the two districts.
Pictures from the scene posted on social media showed rescue teams attending to residents in buildings, with shattered building materials strewn about on the street outside.
Kyiv Mayor Vitali Klitschko, also writing on Telegram, said emergency crews had extinguished fires caused by falling debris near the sites of the strikes. He said a clinic had been hit.
It was not immediately clear what caused by strikes. Discussions on social media suggested it was a missile attack, given the short time between the declaration of the air raid alert and the impact. The alert was in effect for about an hour.