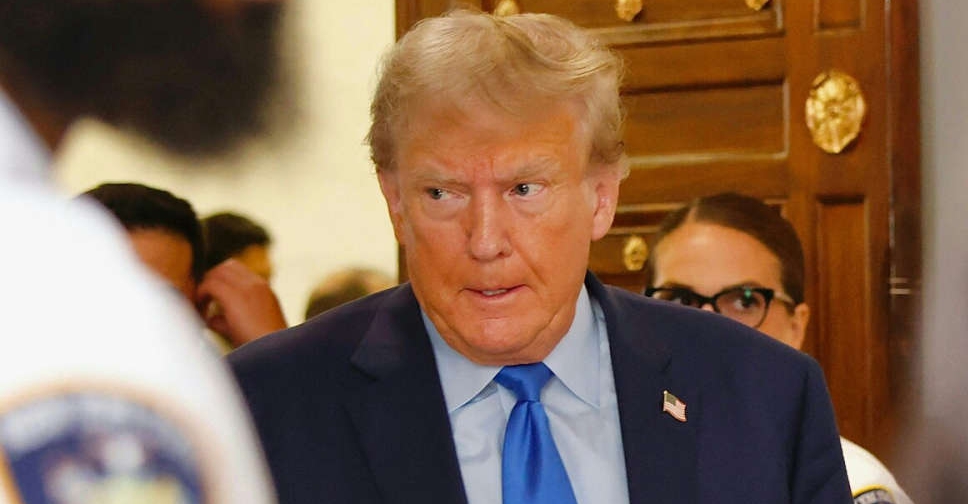 A civil fraud trial that could deal a major blow to Donald Trump's real estate empire began on Monday, with a New York state lawyer accusing the former president of generating more than $1 billion by lying, and Trump blasting the case as a "scam."
The trial in a downtown Manhattan courtroom case concerns accusations by state Attorney General Letitia James that Trump inflated his assets and his own net worth from 2011 to 2021 to obtain favourable bank loans and lower insurance premiums.
James is seeking at least $250 million in fines, a permanent ban against Trump and his sons Donald Jr. and Eric from running businesses in New York and a five-year commercial real estate ban against Trump and the Trump Organization.
Trump looked on with his arms crossed as Kevin Wallace, a lawyer in James' office, called Trump "materially inaccurate" in describing his finances to banks and insurers.
"This isn't business as usual, and this isn't how sophisticated parties deal with each other," Wallace said in his opening statement. "These are not victimless crimes."
Christopher Kise, a lawyer for Trump, countered in his opening statement that the financials for Trump and the Trump organization were entirely legal.
"It is one of the most highly successful brands in the world, and he has made a fortune literally being right about real estate investments," Kise said.
"There was no intent to defraud, there was no illegality, there was no default, there was no breach, there was no reliance from the banks, there were no unjust profits, and there were no victims."
Trump holds a commanding lead over rivals for the 2024 Republican presidential nomination.
He wore a dark blue suit, a brighter blue tie and an American flag pin on his lapel, and told reporters before entering the courtroom that the case was a "scam," a "sham," and "a continuation of the single greatest witch hunt of all time.
"We have a great company. I built a great company. It's tremendous," Trump said. "It's got some of the greatest real estate assets in the world. And now I have to go in before a rogue judge."
James said her office was ready to prove its case.
"The law is both powerful and fragile," she said before entering the courtroom. "No matter how much money you think you may have, no one is above the law."