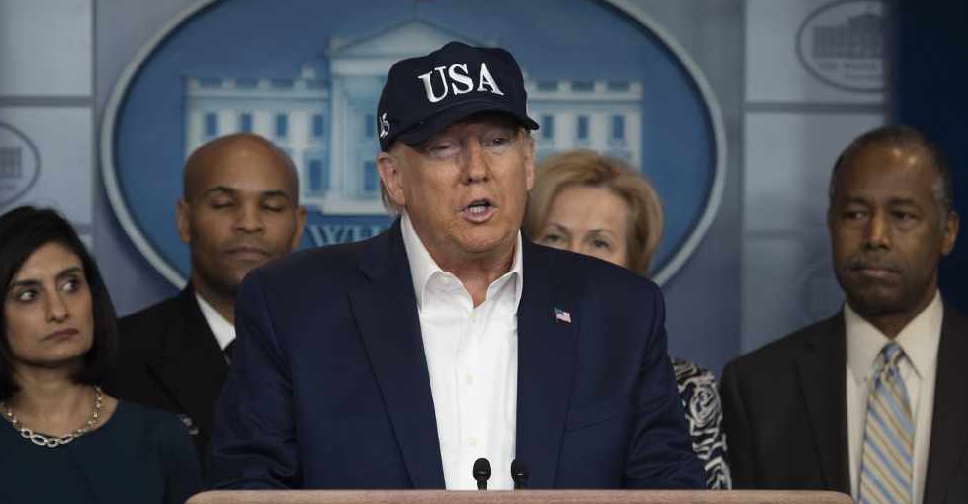 JIM WATSON / AFP
The United States will broaden its European coronavirus travel ban, adding the United Kingdom and Ireland to the list.
The ban will come into play midnight Monday, Vice-President Mike Pence announced.
"The president has made a decision to suspend all travel to the UK and Ireland," he said. "Americans in the UK and Ireland can come home. Legal residents can come home . . . they will be funnelled through specific airports and process."
Meanwhile, President Donald Trump, who has tested negative for COVID-19, hinted he was considering domestic travel restrictions "specifically from certain areas".
"If you don't have to travel, I wouldn't do it," he told reporters.
In the UK, the total number of deaths has touched 21, with 1,140 infections.