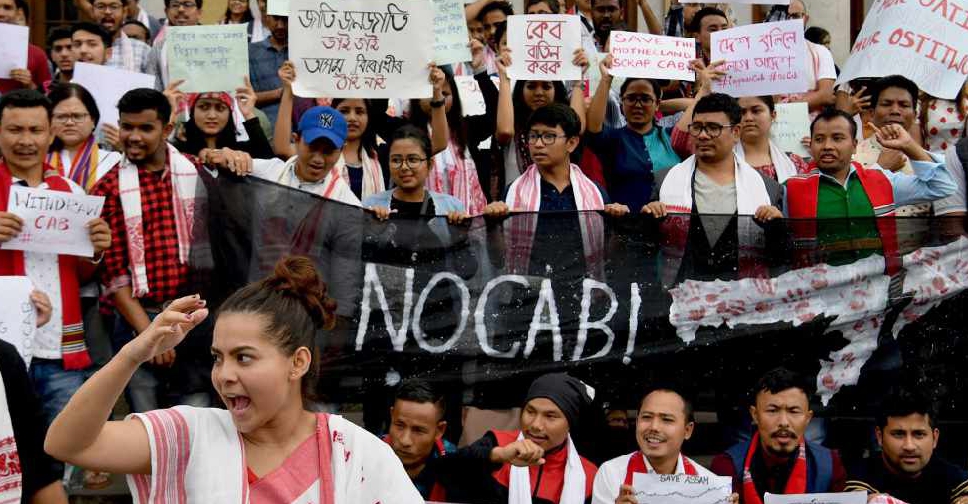 Manjunath Kiran / AFP
As violent protests against the Citizenship Bill flared up in India's northeast, the US, UK and Canada issued travel advisories for its citizens.
All embassies advised their citizens to "exercise caution" while travelling to Arunachal Pradesh, Assam, Manipur, Meghalaya, Mizoram and Nagaland.
They added that the temporary disruption of internet, mobile communications and transport facilities in the northeast, makes it tougher for travellers.
The law, which aims to grant citizenship for non-Muslim migrants from Bangladesh, Pakistan and Afghanistan, has been termed as "discriminatory" by the critics.