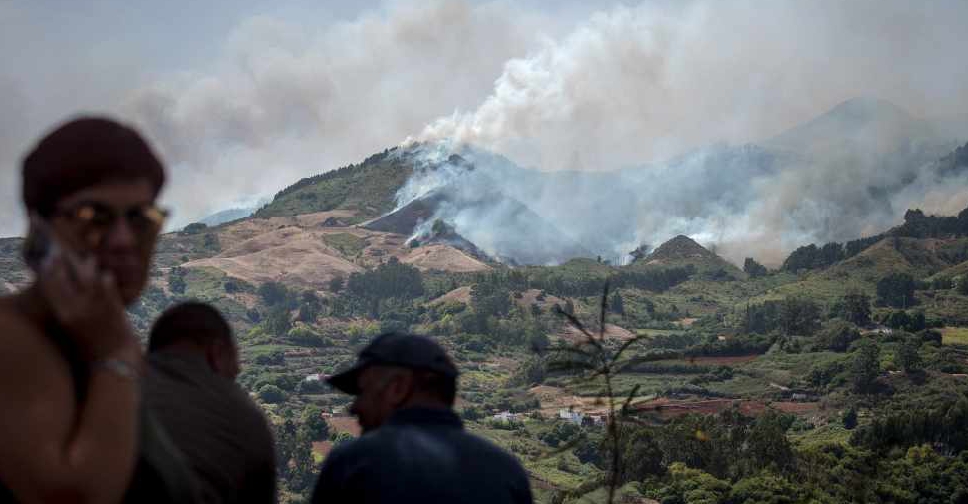 DESIREE MARTIN / AFP
Around 8,000 people have been evacuated as wildfires rip through Gran Canaria in Spain's Canary Islands.
It is the second time in a week that residents of the popular tourist island have had to flee their homes because of a forest fire.
Emergency military units are helping local firefighters to tackle the flames and water-bomber planes have been sent from Malaga and Sevilla to assist.
Authorities said the fires, which started on Saturday, are advancing on two fronts in a mountainous area of the island.