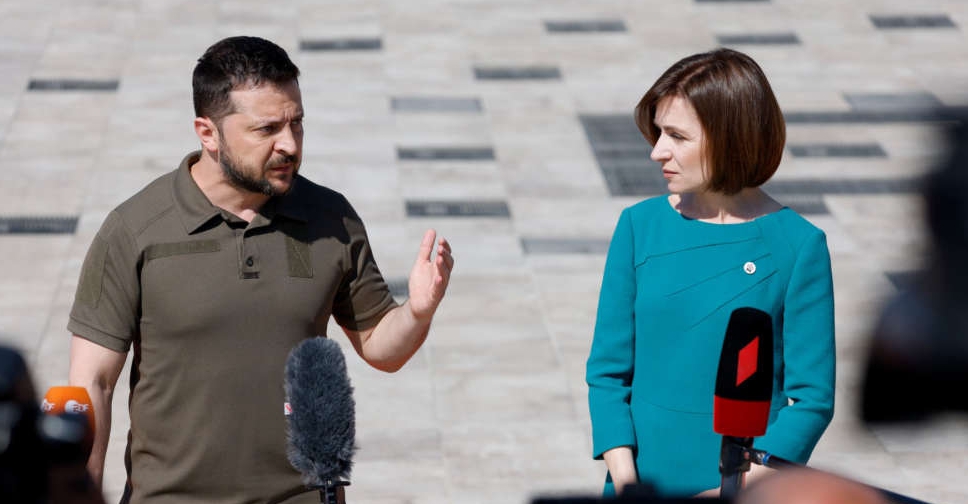 AFP
Ukrainian President Volodymr Zelenskiy said on Thursday that Kyiv had not fixed a date for a summit that would set parameters to end the war because Kyiv was working to bring as many nations as possible to the table.
Ukraine has proposed a peace summit for several months, but it has so far not materialised given it would not include Russia and aims at attracting countries beyond Kyiv's allies.
"We are organising a summit - we want to involve as many countries as possible, that's why we did not set the date yet," Zelenskiy told reporters on arrival at a gathering of more than 40 European leaders in Moldova.
At the G7 meeting in Japan in May where he met with non-aligned countries including India, and earlier at an Arab League summit, Zelenskiy laid out Kyiv's plan to end Russia's invasion of Ukraine and proposed a global summit for July.
Several locations in Scandinavia have been mooted with Denmark offering to host. There is also the possibility of staging it in Lithuania before a NATO heads of state meeting in the capital Vilnius between July 10-11, a European diplomatic source said.
Zelenskiy last year proposed a 10-point peace plan, which calls on Russia to withdraw all its troops from Ukraine.
But while allies have endorsed his plan, they have also said it is vital for Ukraine to draw countries that have not distanced themselves from Russia or sat on the fence.
Some, from China to the African Union, have launched their own diplomatic efforts. Western officials say Ukraine needs to broaden its demands to take into consideration others' views.
A senior French diplomatic source said there was no point holding a summit unless everyone agreed to certain parameters, including the need to comply with international law.
"But also to be bearers of a vision that is sufficiently consensual not to have a summit that brings together only Western leaders around Ukraine," the source said, adding that Kyiv and its allies were still working on getting consensus.