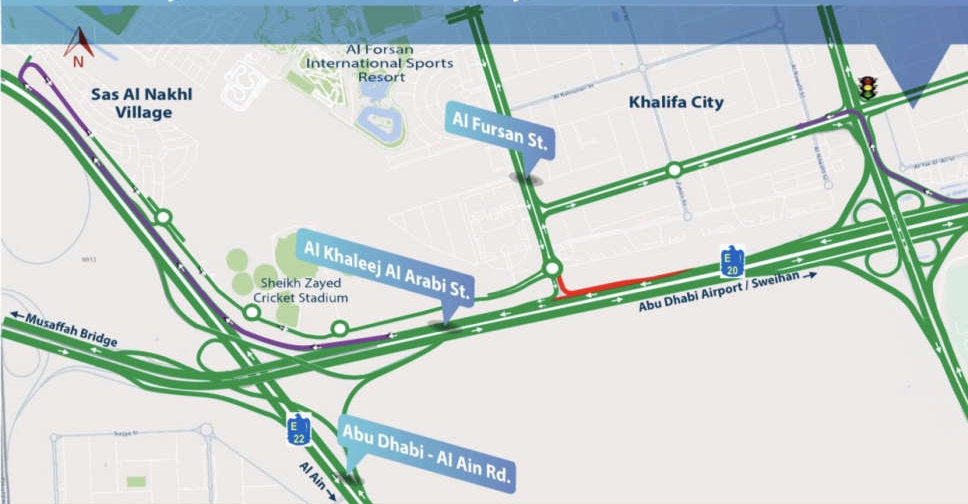 @ITCAbudhabi/ Twitter
Watch out for the partial closure of Abu Dhabi's Al Khaleej Al Arabi Street over the weekend.
According to the Integrated Transport Centre, one of the right lanes on the road and the entrance leading to Khalifa City will be closed.
This stretch will be shut to traffic from 10:00 pm on Friday until 3:00 pm on Sunday.
Motorists have been advised to use alternative routes and follow the traffic signs in the area.
إغلاق جزئي على شـــارع الخليج العربي - (E20) أبــوظبي من الجمعة 2 يونيو 2023  إلى الأحد 4 يونيو 2023

Partial Road Closure on Al Khaleej Al Arabi Street (E20) - Abu Dhabi
From Friday, 2 June 2023 to Sunday, 4 June 2023 pic.twitter.com/RSq6wqktH3

— "ITC" مركز النقل المتكامل (@ITCAbuDhabi) May 31, 2023