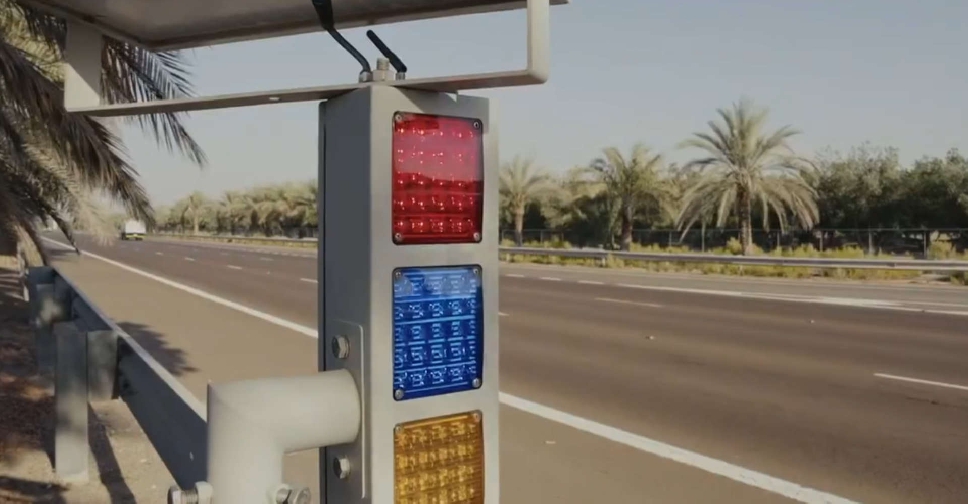 Twitter
In a move to bolster road safety, Abu Dhabi Police has unveiled a colour-coded alert system across main highways in the UAE capital that signals drivers of potential hazards due to traffic incidents and adverse weather conditions. 
The red and blue lights alert about trafffic accidents, while the yellow light warns of weather conditions including fog, dust and rain, or any other incidents on the road that drivers must be mindful of.
The flash-lights are powered by a combination of solar energy and battery power, furthering the Emirate's commitment to sustainable and renewable energy sources.
Visible from a distance of 200 meters, the lights provide ample warning for drivers to adapt to the upcoming road conditions.
This initiative by the Abu Dhabi Police is an innovative approach towards road safety, blending technology with sustainability.
.@ADPoliceHQ has launched a road alert system across highways in #AbuDhabi, using coloured lights to alert drivers of upcoming traffic incidents and adverse weather conditions, enhancing road safety across the emirate. pic.twitter.com/AiMDhaNC9K

— مكتب أبوظبي الإعلامي (@ADMediaOffice) May 15, 2023