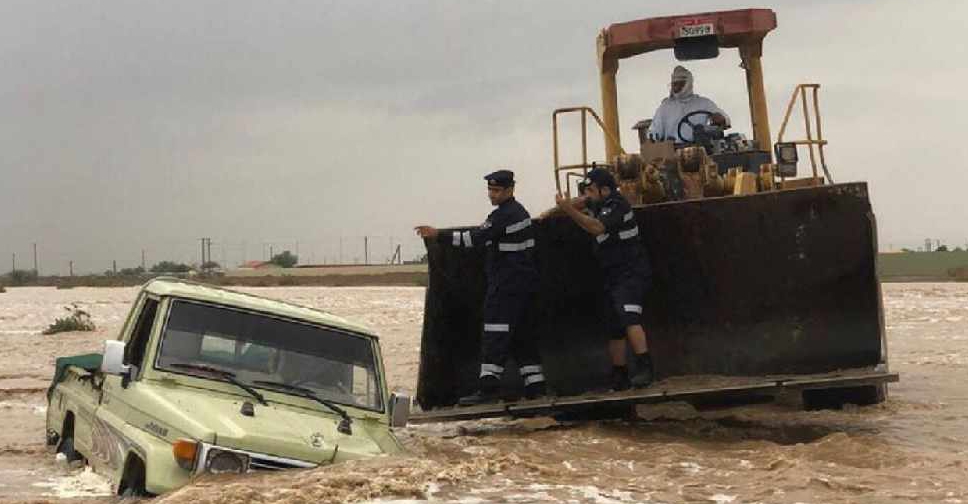 Instagram/adpolicehq
Ten Emiratis were rescued from flash floods caused by heavy rain in a wadi in Al Ain.
That's according to Abu Dhabi Police, who saved the men and women trapped after torrential rain soaked different parts of the country.
Search and rescue teams responded to three separate calls from Wadi Saa and brought everyone in danger to safety.
The department has reportedly responded to more than 65 other emergency cases in the capital due to the storm.