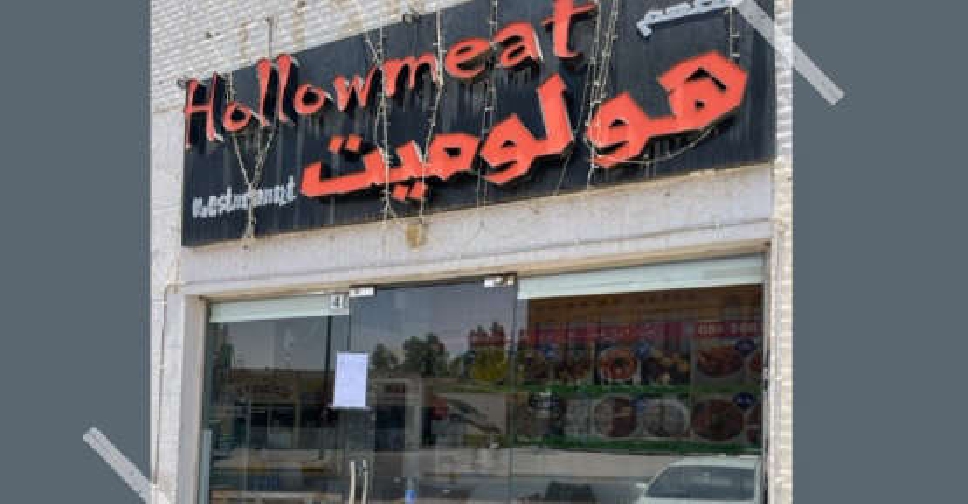 Supplied
Authorities in the UAE capital have ordered the closure of a restaurant in Al Ain for violating food safety guidelines.
Taking to their official social media handles, the Abu Dhabi Agriculture and Food Safety Authority (ADAFSA) said inspections at the Hollowmeat restaurant showed serious food safety violations.
The decision was made to avoid "a significant risk to public health", the authority added.
أصدرت هيئة أبوظبي للزراعة والسلامة الغذائية قراراً بالإغلاق الإداري بحق منشأة "مطعم هولوميت" في العين، والتي تحمل الرخصة التجارية رقم CN-2756683، وذلك لمخالفتها القانون رقم (2) لسنة 2008 في شأن الغذاء بإمارة أبوظبي والتشريعات الصادرة بموجبه، وكذلك لخطورتها على الصحة العامة. pic.twitter.com/7JYEicJy5X

— هيئة أبوظبي للزراعة والسلامة الغذائية (@adafsa_gov) May 30, 2023