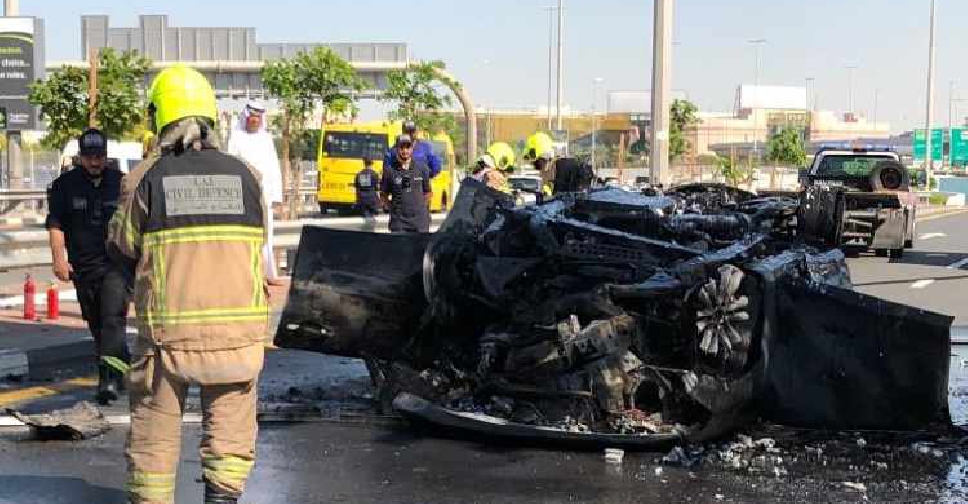 @DubaiPoliceHQ/ Twitter
A motorist has died after his car caught fire while driving near the Dubai World Trade Centre.
Police say the vehicle flipped over and went up in flames while passing through a tunnel in the direction of Deira on Tuesday afternoon.
Rescue and emergency teams rushed to the scene but couldn't save the driver.
Authorities have once again urged motorists to drive with caution and to observe the speed limit.
#أخبار | وفاة شخص في حادث احتراق مركبة بعد نفق المركز التجاري
التفاصيل:https://t.co/MXdfBgZAl1#أمنكم_سعادتنا #شرطة_دبي #نتواصل_ونحمي_نبتكر_ونبني pic.twitter.com/9ZtwViAVul

— Dubai Policeشرطة دبي (@DubaiPoliceHQ) November 26, 2019